MILTON – The Central PA Chamber of Commerce is pleased to announced it has hired its next Business and Education Coordinator.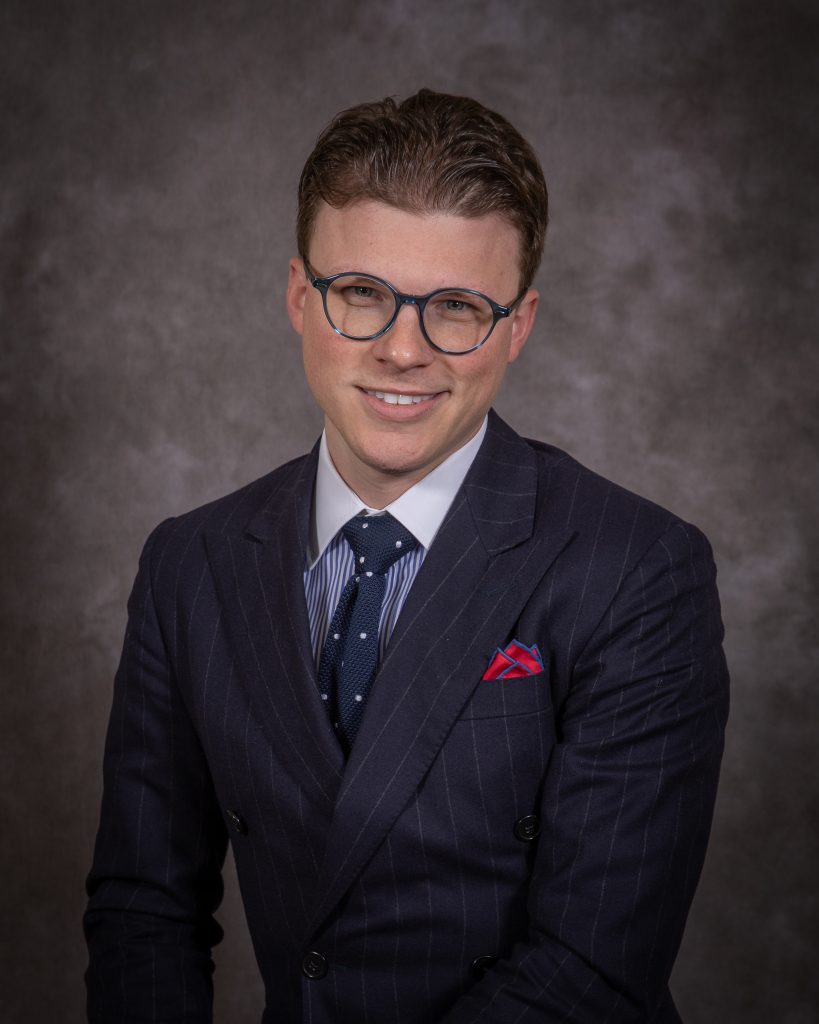 Ryan Workman, of Williamsport, will begin his role on Sept. 12, which will start a new era for the Central PA Business & Education Association, the 501(c)(3) arm of the Chamber. His predecessor, Michael Porter, accepted a position with Pennsylvania College of Technology last spring.
A Central PA Chamber staff of three kept the B&E programs going in the interim, but they are thrilled to have Workman come onboard.
"There are so many attributes that make an excellent representative of the Central PA Chamber of Commerce and even more to make an excellent team member," said Tea Jay Aikey, President & CEO. "Servant leadership, personality and dedication are just a few.
"Ryan has displayed these as a board director, and I am confident he will only continue to blossom as a part of the internal Central PA Chamber team."
Workman joins the Chamber after spending the last three years in sales and marketing for Susquehanna Computer Innovations. He was also a Central PA Chamber Board Director, but resigned when he accepted the staff position. Aikey said the board position will be filled following the next round of elections.
"For almost three years, I have had the pleasure to get to know and respect the staff of the Central Pennsylvania Chamber of Commerce – first as a member, and then as a director of the board," Workman said. "I am honored and humbled to join this team as the Business and Education Coordinator. Their mission to 'Help Our Region Grow' has been my shared passion, and now I look forward to getting to work on behalf of all the members of the Chamber to make our community the best place to live, work, and raise a family."
Workman was born in Florida, but is proud to call Central PA his home. He attended Saint John Neumann Regional Academy before earning a bachelor's degree from Susquehanna University. He also spent a summer studying at Penn State.
Since high school, he has been active in civic and charitable activities in his community, including serving the board of the Lycoming Brotherhood Alliance and participating in multiple MS Walks and Relays for Life. He is a fourth-degree member of the Knights of Columbus, active with the music ministry of several area Catholic Churches, assists the coordinating committee of Our Lady of Lourdes Church, Pennsylvania Young Republicans, and Pennsylvanians for Human Life. Workman also carries on his passion for music and performing with the Williamsport Music Club, where he serves as its vice president.
B&E is experiencing a renaissance of sorts, as it will look to its members and stakeholders to help determine future initiatives.
"We need to keep up with the times and what current needs are," Aikey said.
She encourages any business professional, educator, student, and educational institution to come to the table and help B&E refocus, making it a worthwhile endeavor well into the future. Aikey has begun reaching out to individuals to serve on the new steering committee, but if you have an interest in shaping B&E, contact her at tjaikey@centralpachamber.com or call 570-742-7341.
B&E will not see a complete overhaul, as programs like the Seminar & Training Series, career fairs, job shadowing opportunities and invitations to students to attend Legislative Events will remain, however, a planned steering committee can help fill in any gaps.
The end goal is a strong regional workforce with the right set of skills, including "soft skills".
Aikey added its also important to highlight efforts already being made by other organizations.