When you join the Central PA Chamber of Commerce, you gain special access to several hundred like-minded businesses and organizations. We always encourage our members to work together and utilize each others' services whenever possible. That is why we offer a wide range of marketing opportunities, both free and at a great price! See below for ways you can gain the attention of others through the Central PA Chamber!
Not sure where to start?
Contact Jeff Shaffer, Communication Director, at

jshaffer@centralpachamber.com.
Included Marketing Membership Benefits
New Member Promotion
Upon joining the Central PA Chamber, we do some of the promotion for you! By using the information you provided in your membership application, we're able to create your custom listing in our online directory. But, whenever you have additions/deletions or changes, we'll take care of that, too! Simply e-mail Jessica Beaver (jbeaver@centralpachamber.com). Your directory listing is also where Chamber staff and members can refer your business/organization. In addition, your new member information is included in both It's Your Business and IYB Quarterly and on social media. See below for details!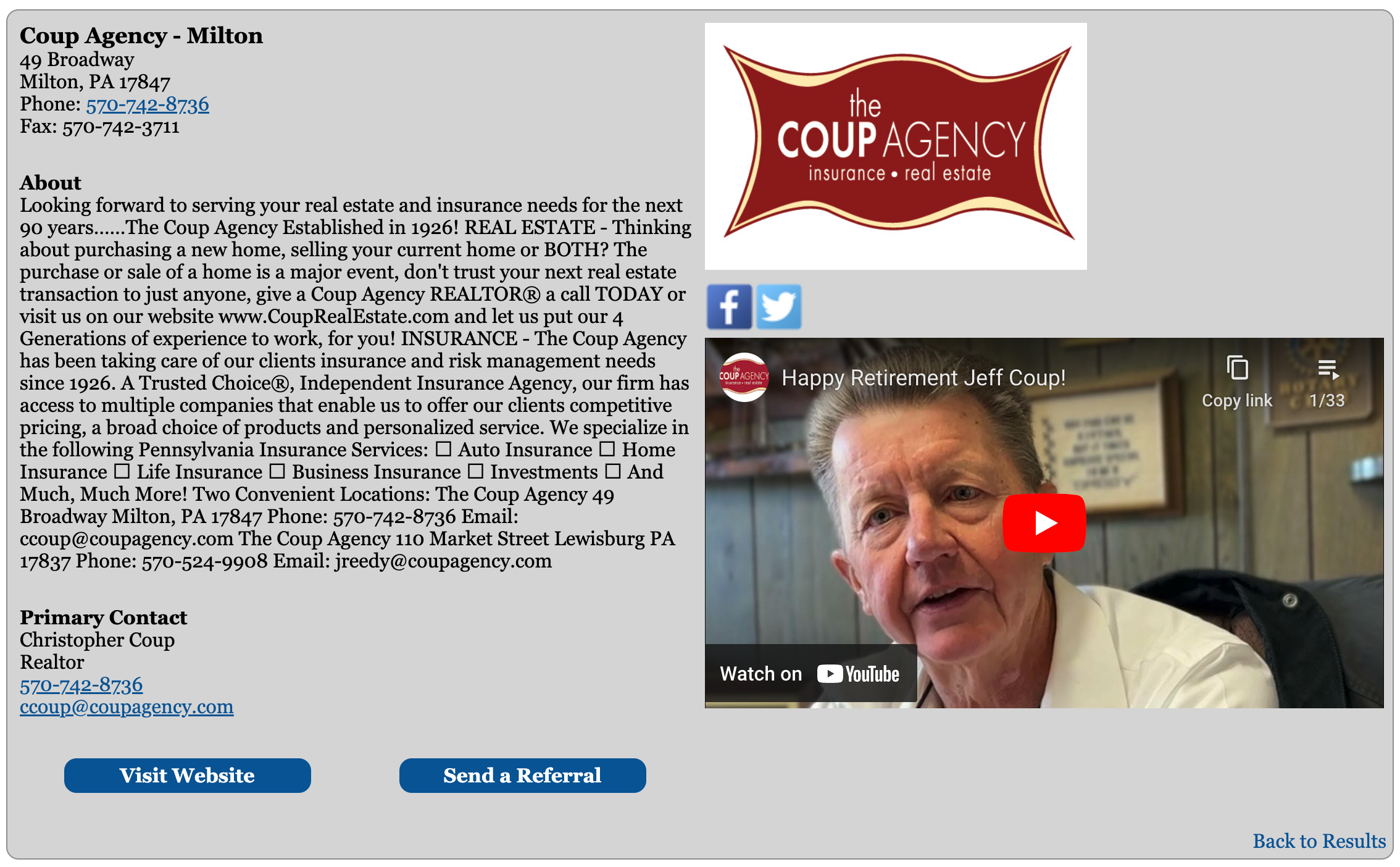 Currently more than

580
opportunities to connect!
Membership Lists
Want to reach the most engaged members of the Central PA Chamber directly? We can provide you with an always up-to-date list of all primary contacts within the membership, including e-mails, phone numbers and mailing addresses. Just e-mail Jessica Beaver (jbeaver@centralpachamber.com) for the most recent list. When e-mailing the entire contact list, remember to make it personable, by placing all recipients in the "bcc" area, or even adding names to the message using your favorite e-mail marketing service.
Brochure & Business Card Racks
There is still a place for tangible items, and a great place to have them available is at the Central PA Chamber office! We have dozens upon dozens of visitors at our location all week long, day and night. Many people like to peruse the hallway to see who's business cards are on display or what brochures they can take along to read later. It is definitely worth your while to leave some information with us, which we could even hand out when asked for referrals. Just remember to keep your information up-to-date.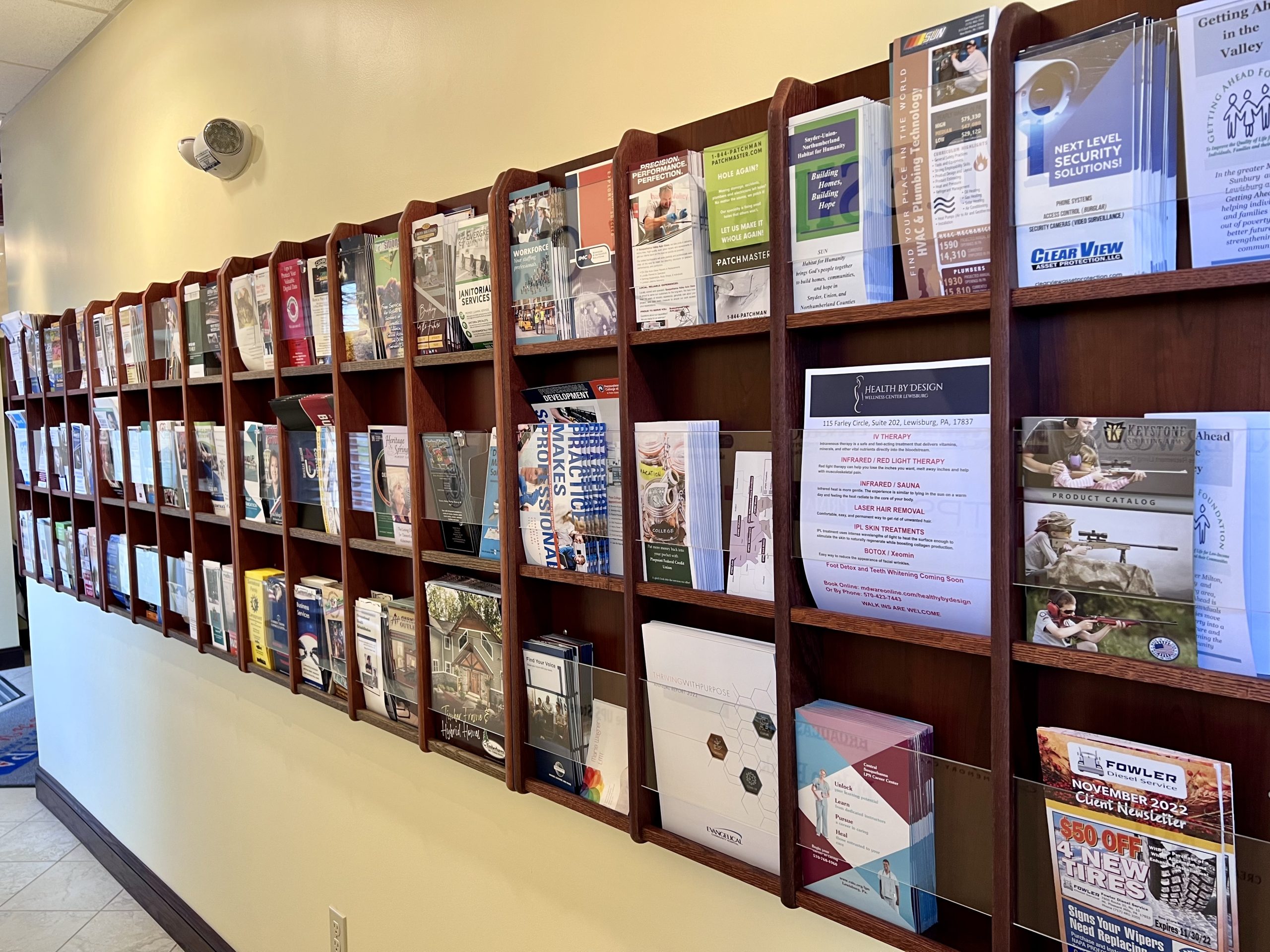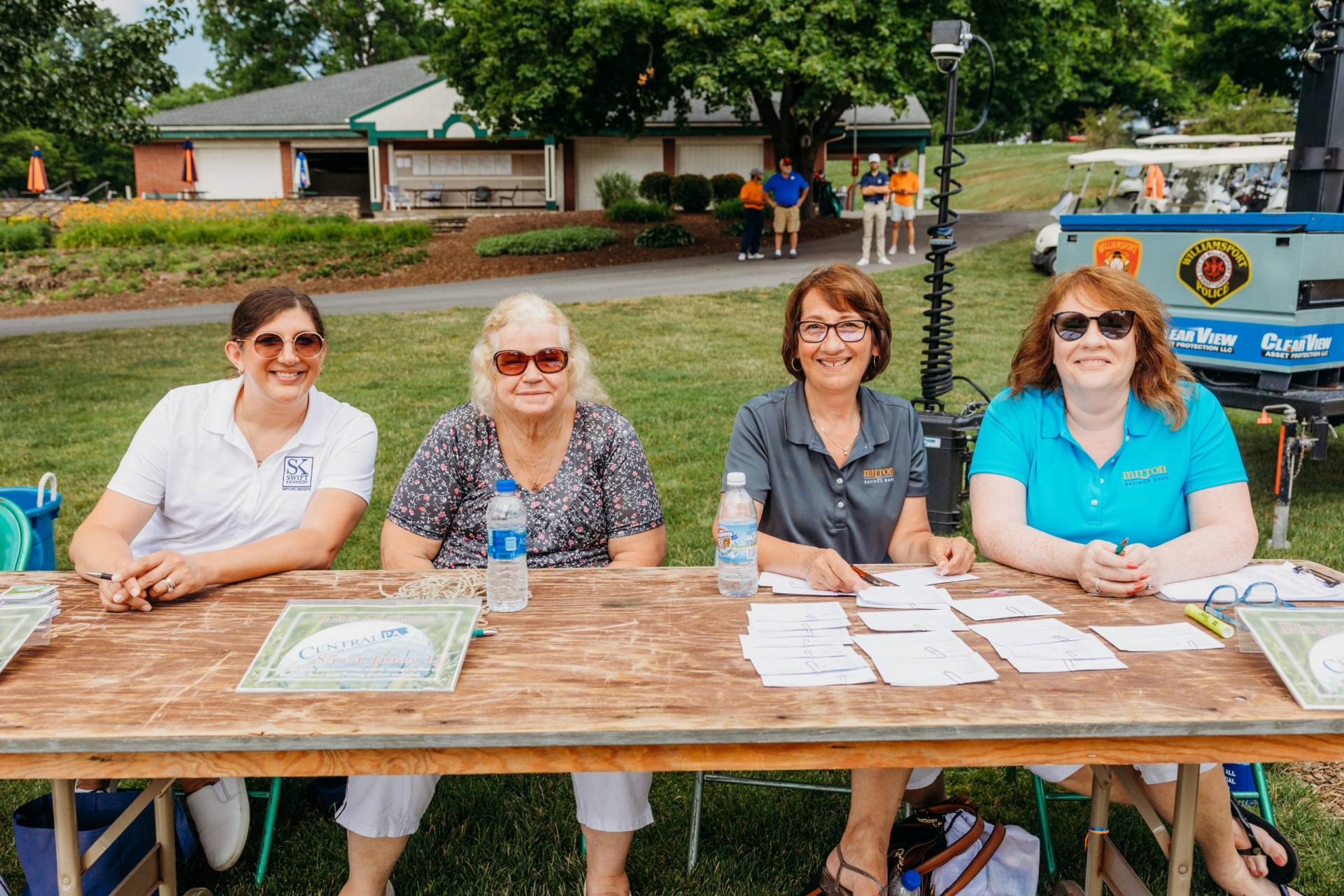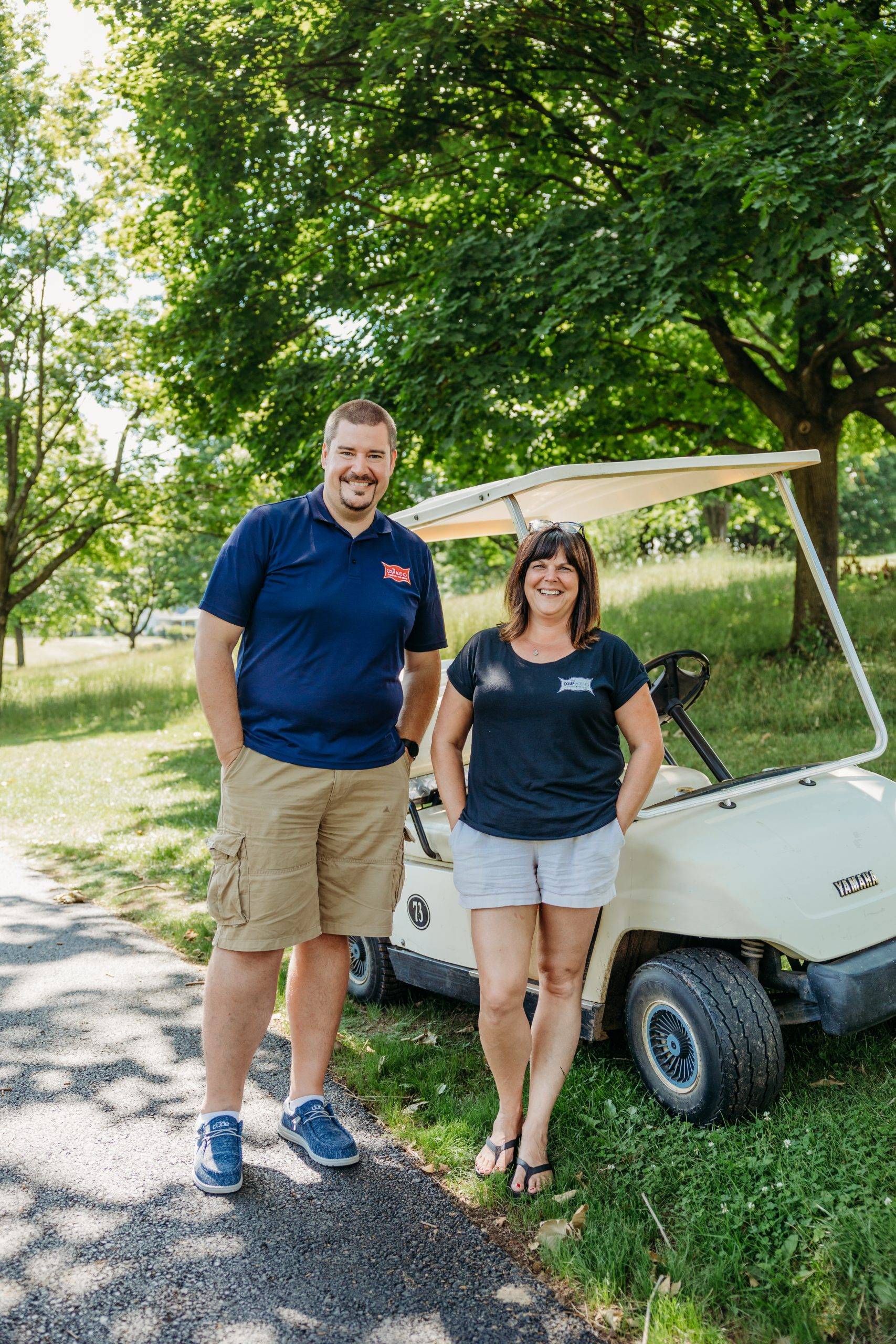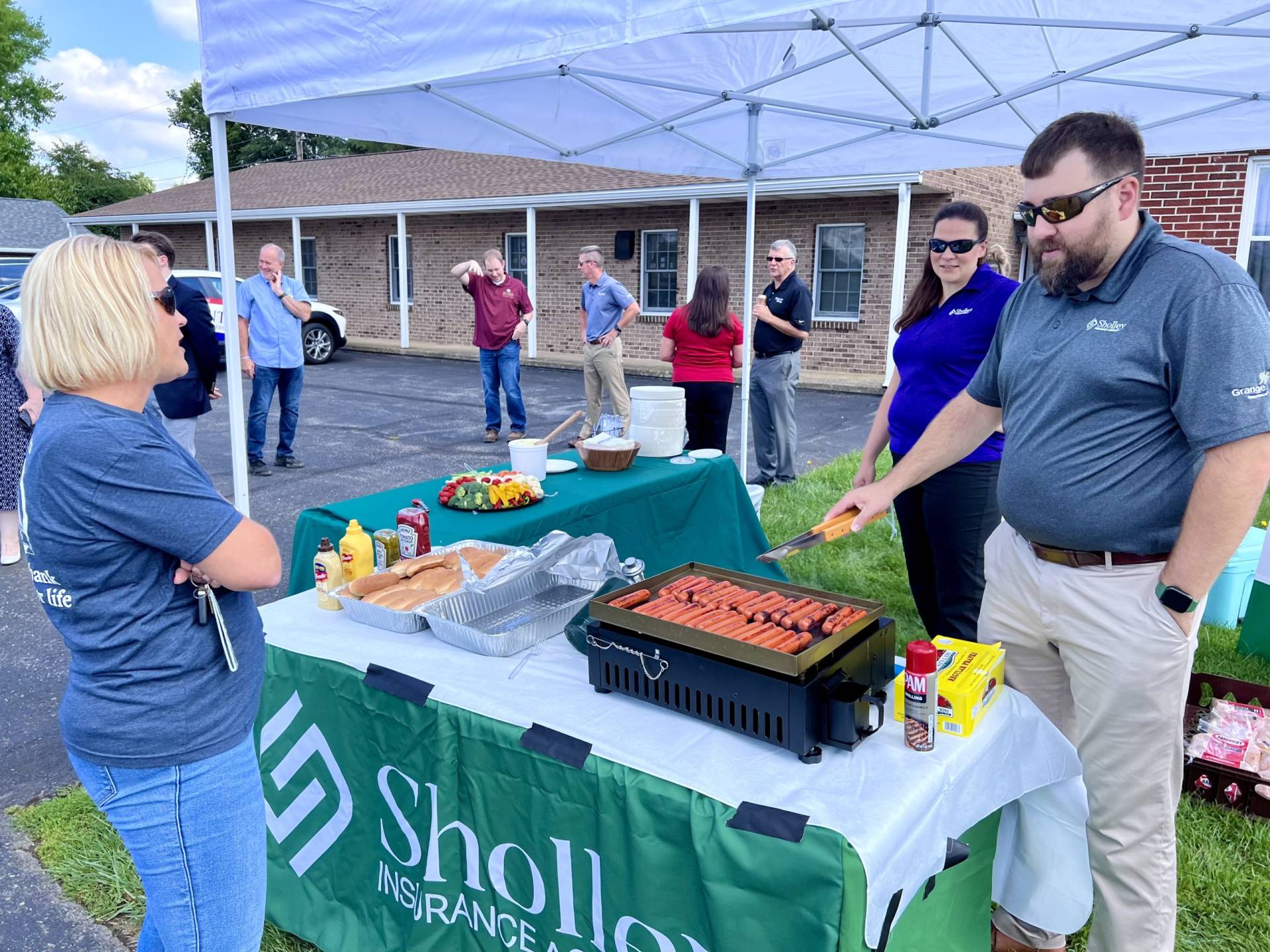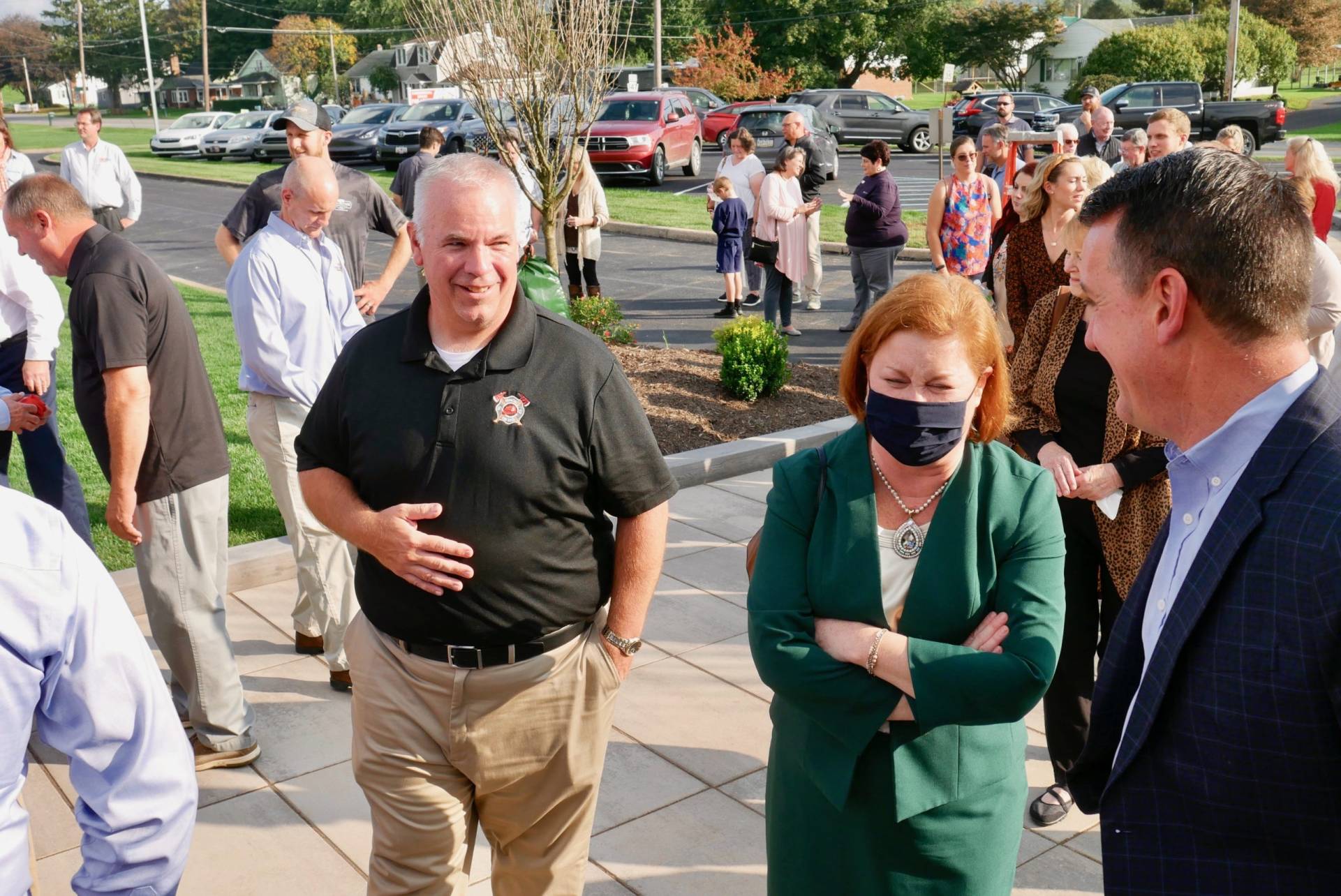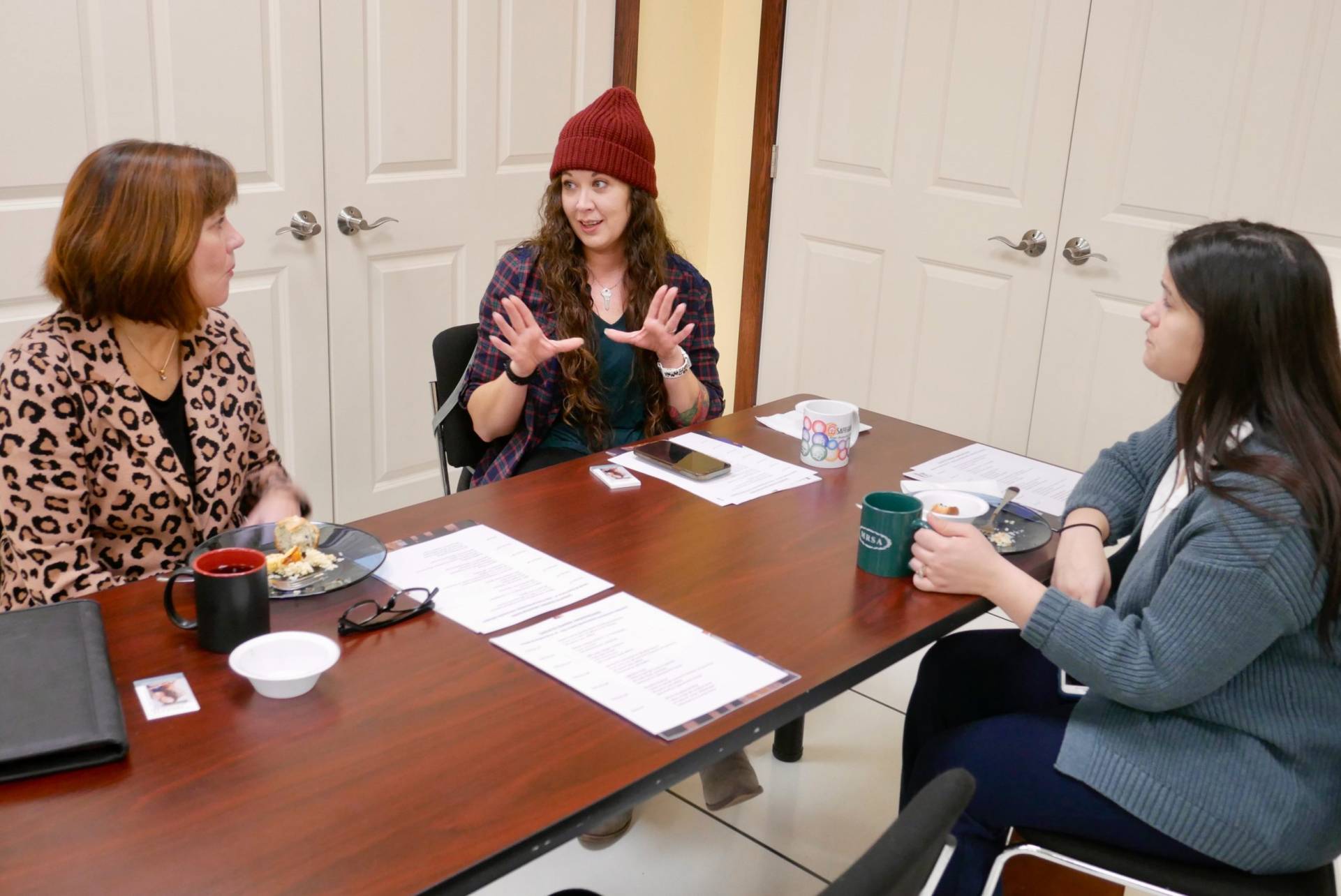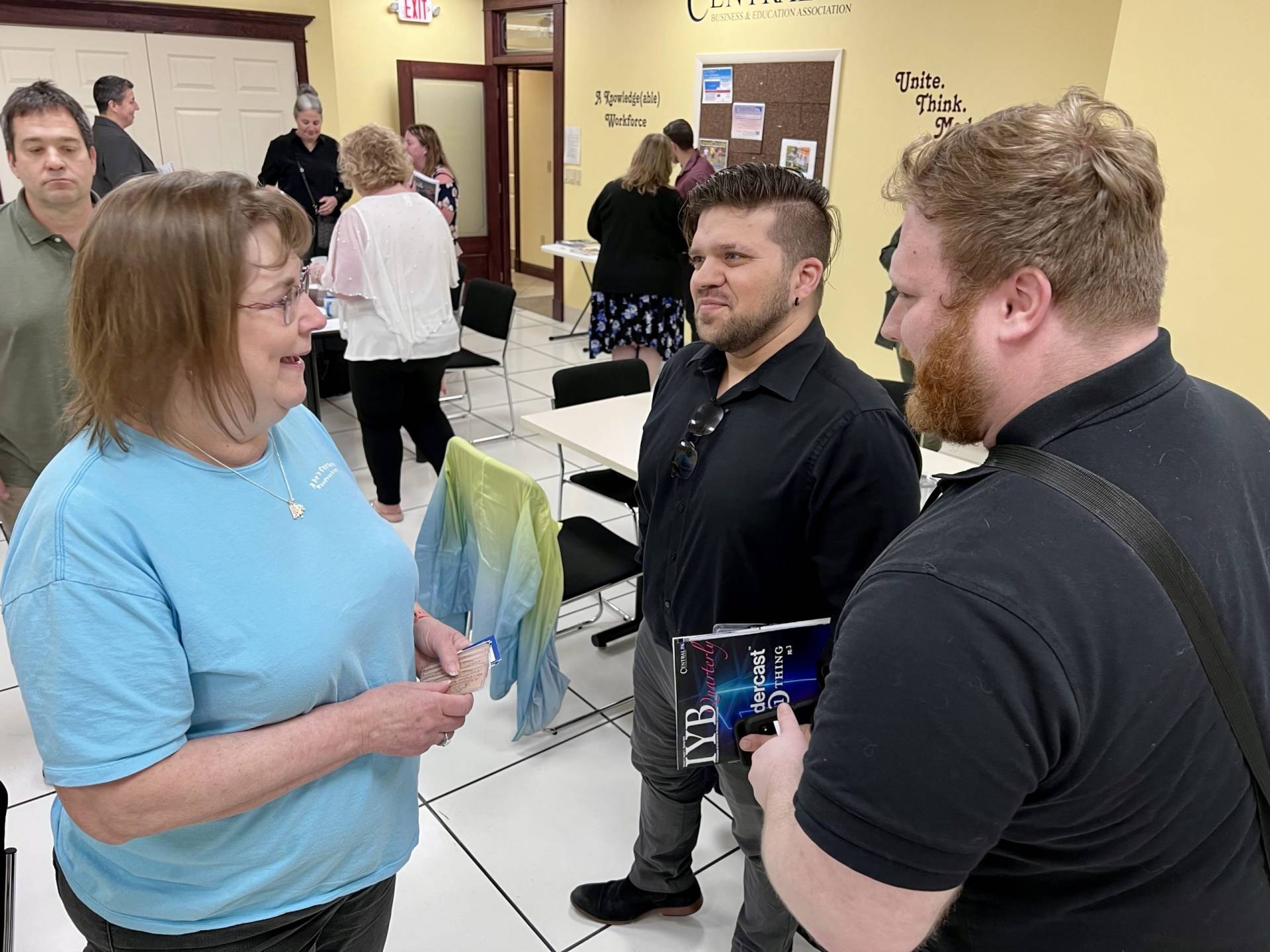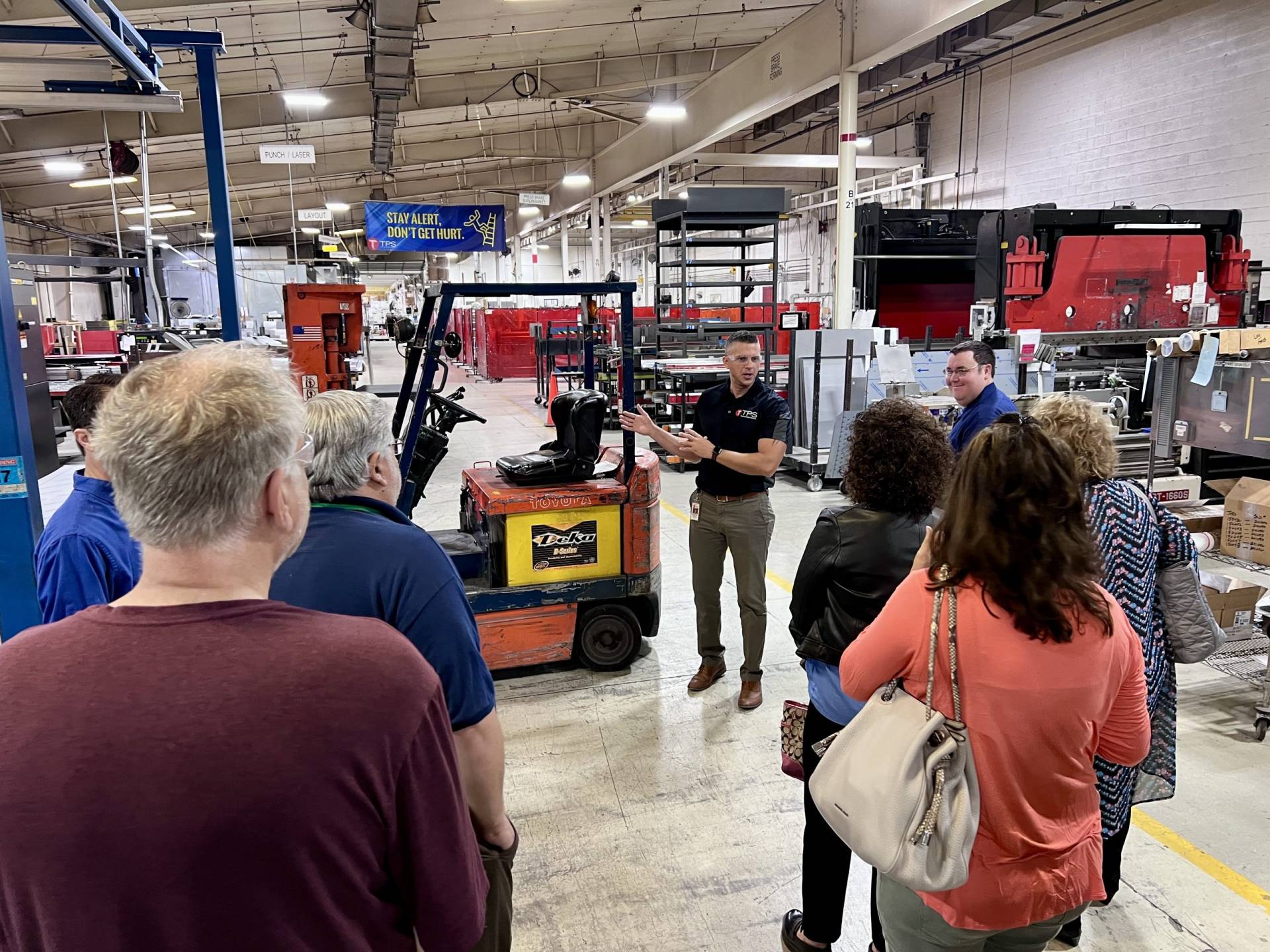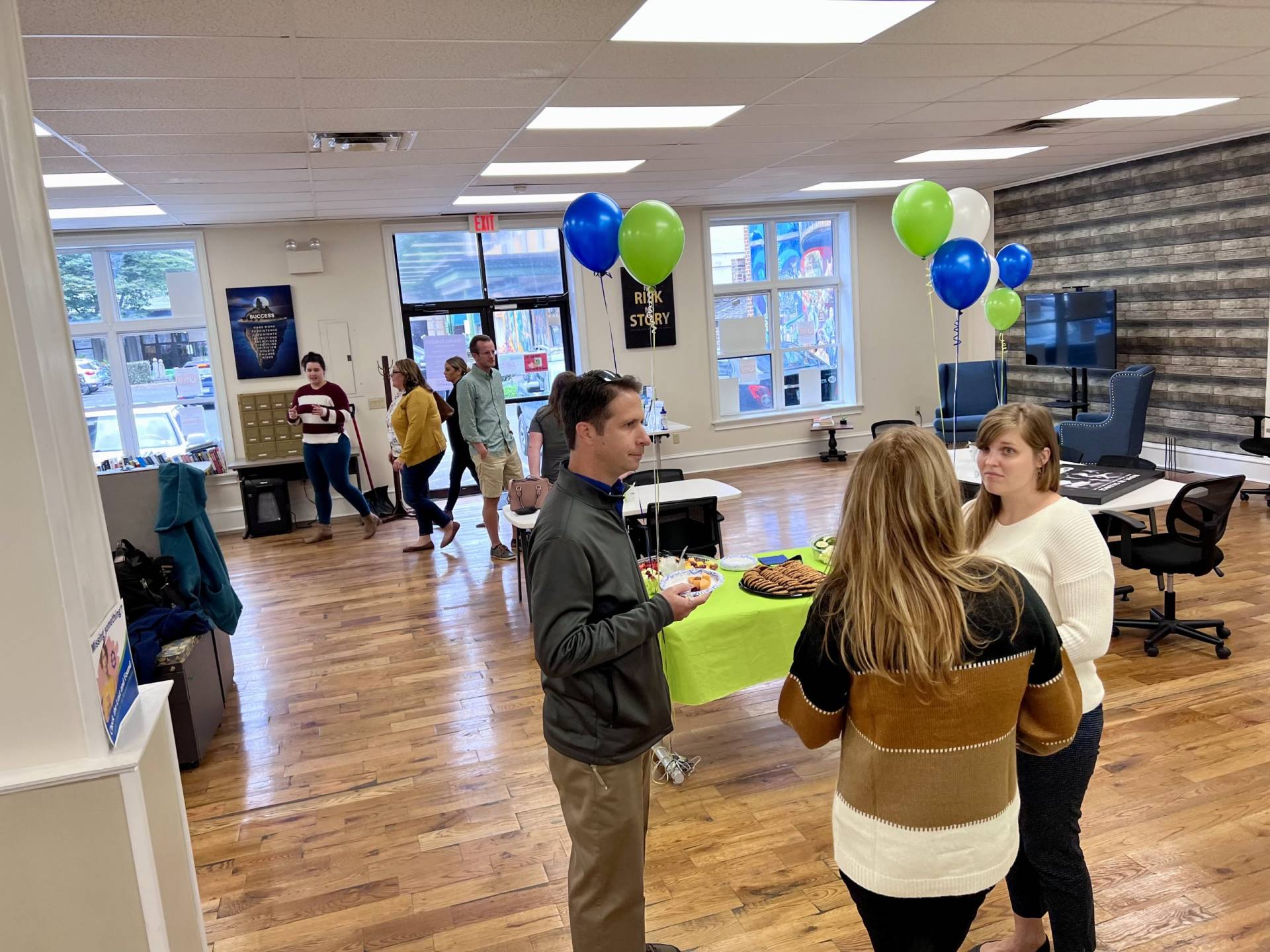 Golf
Covation
Sholley
T-Ross
BB1
BB2
IJT
Covation
Attending Events
We host and take part in numerous events over the year that won't cost you anymore than your time and a little gas. For instance, on a monthly basis, you are welcome to attend our Breakfast Briefings as a way to network with as many as 30 fellow Central PA Chamber members and prospective members. On occasion, we also hold off-site Breakfast Briefings at the locations of member organizations that are able to accommodate. In addition, we sometimes need volunteers, such as at the annual Business & Education Golf Tournament. And, you are also always welcome to help us celebrate at ribbon cutting ceremonies and Inside Jobs Tours. This, too, is a great way to build business relationships. In addition, you may want to host an Inside Jobs Tour, or a ribbon cutting for your special occasion. Visit those pages for more details. See all scheduled events here!
Member-to-Member Discounts
Who doesn't like a good deal?! At anytime, Central PA Chamber members may offer an exclusive discount to fellow members, which is shared on our Member-to-Member Discounts page. Your discount is then also cross promoted on social media. What the discount is, or how long it lasts is completely up to you. You can sign up to offer your special deal on the discounts page whenever you would like, but if you need to make adjustments, simply e-mail Jeff Shaffer (jshaffer@centralpachamber.com).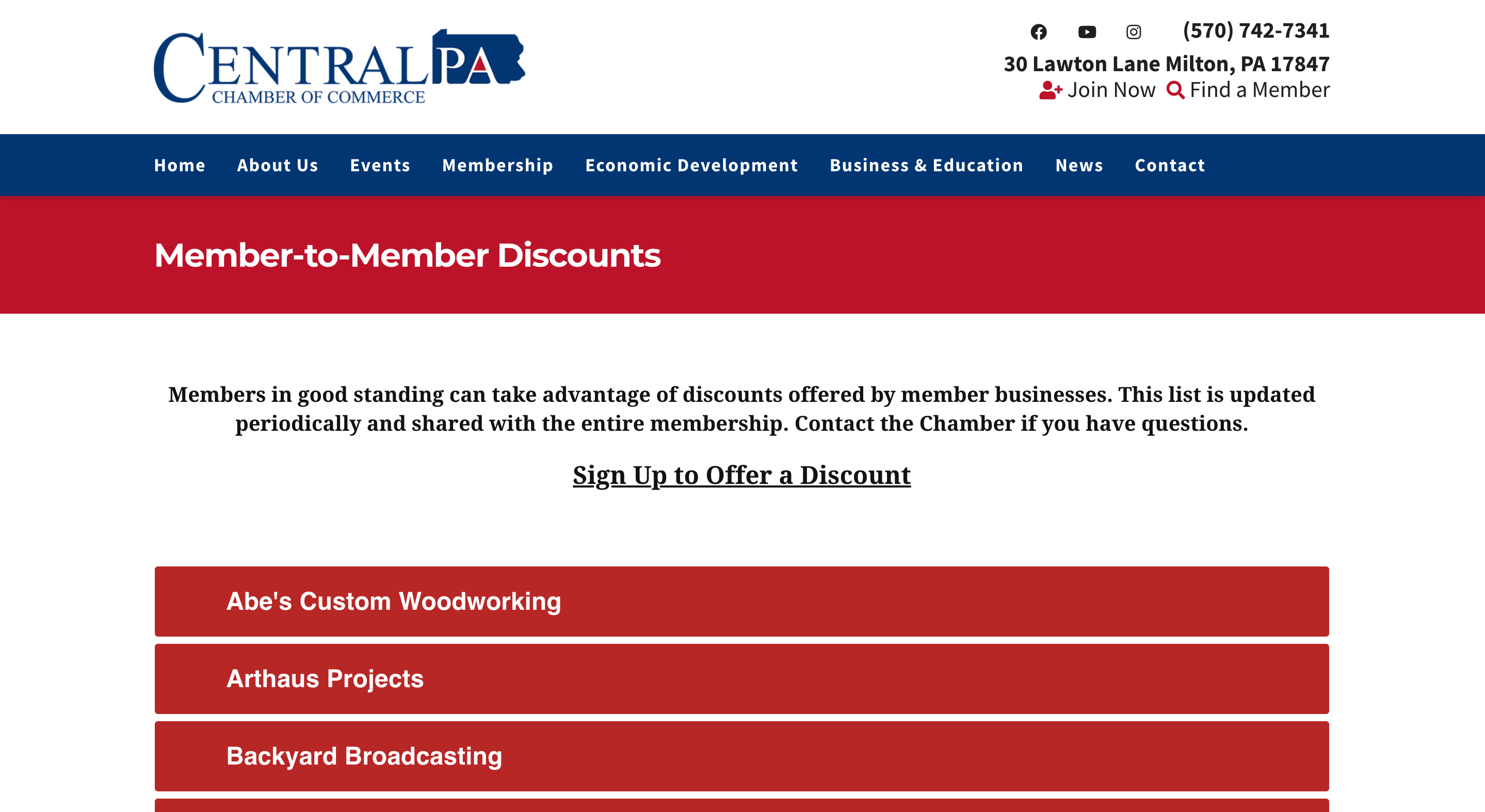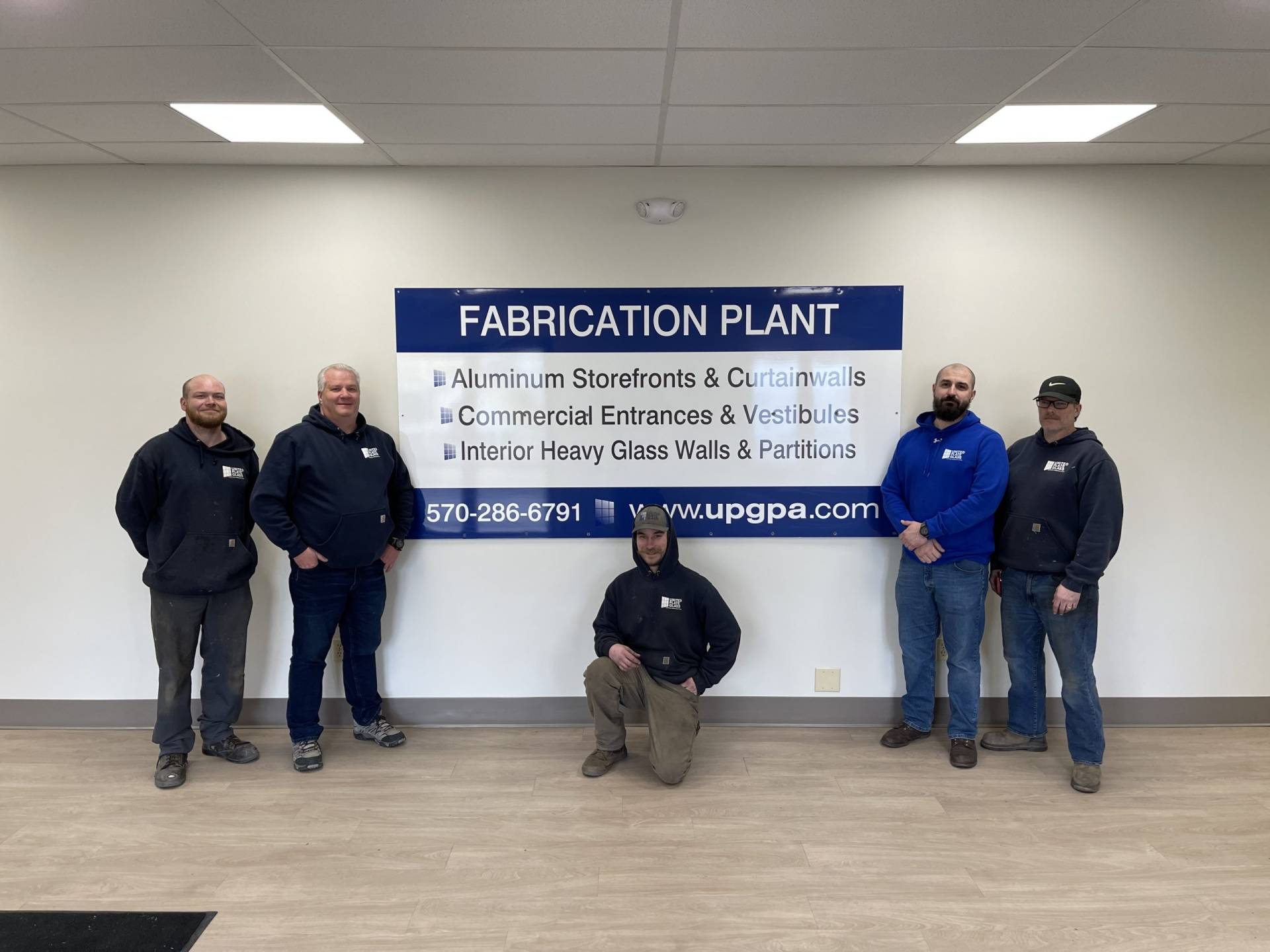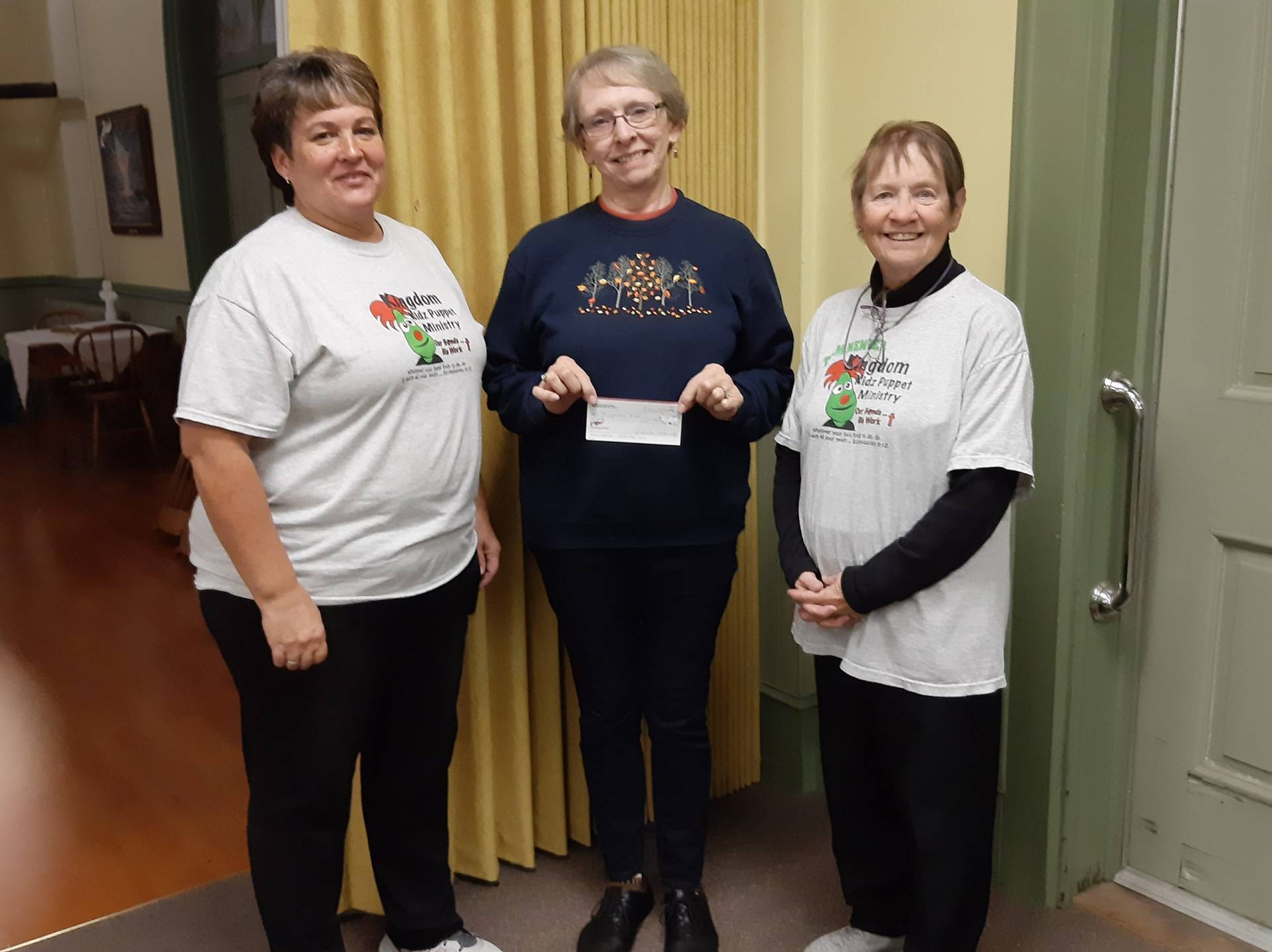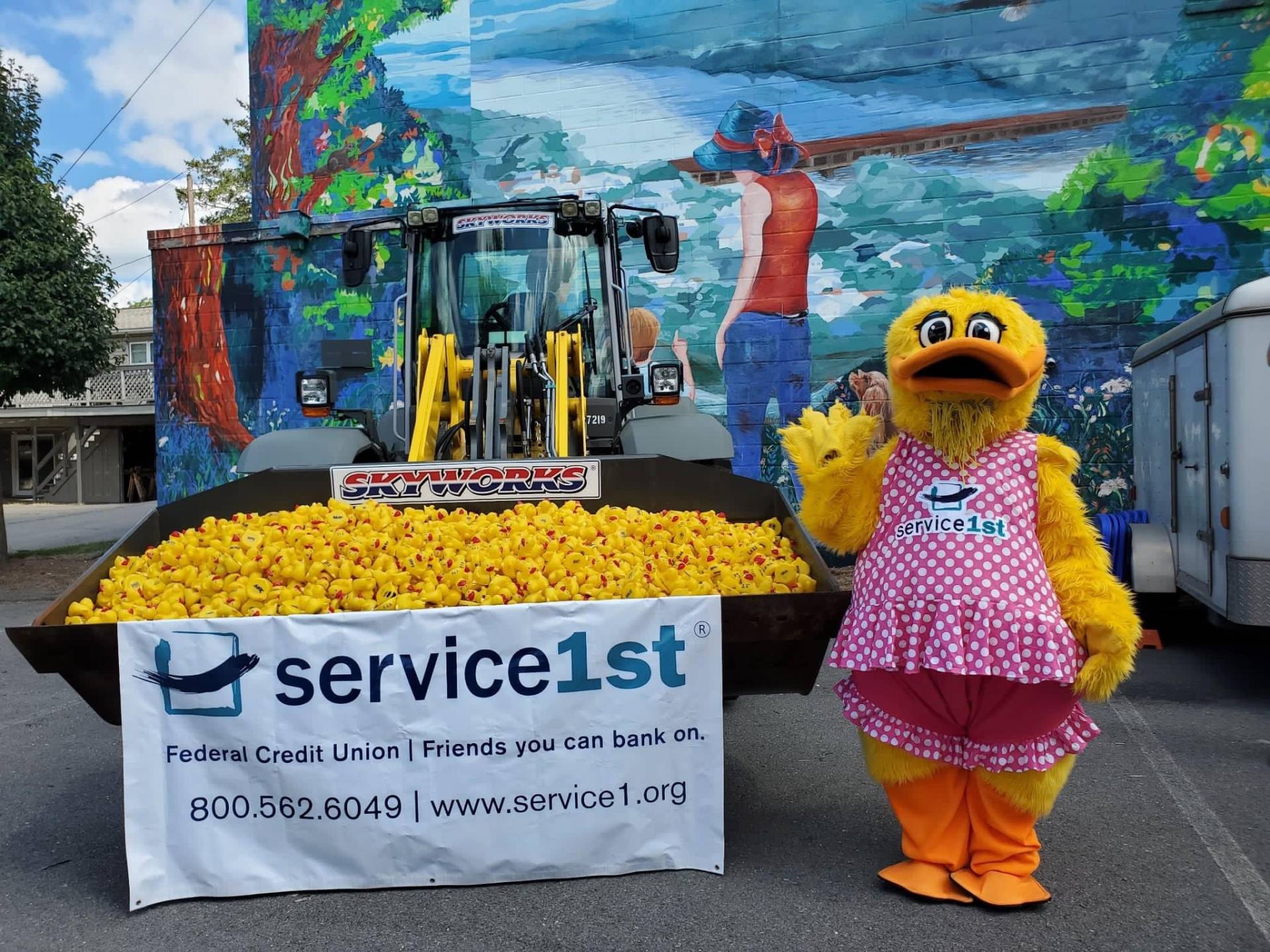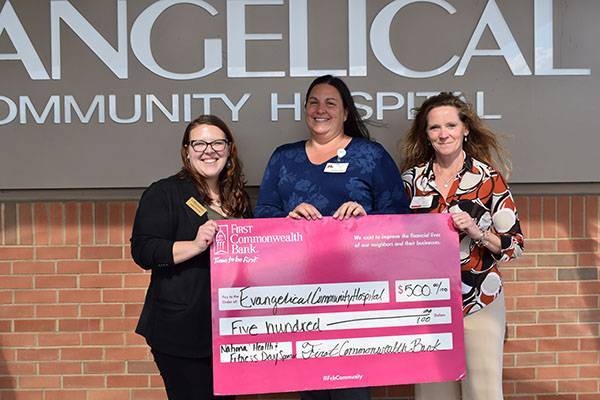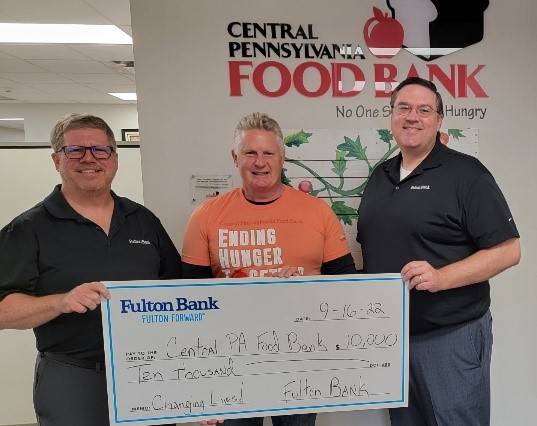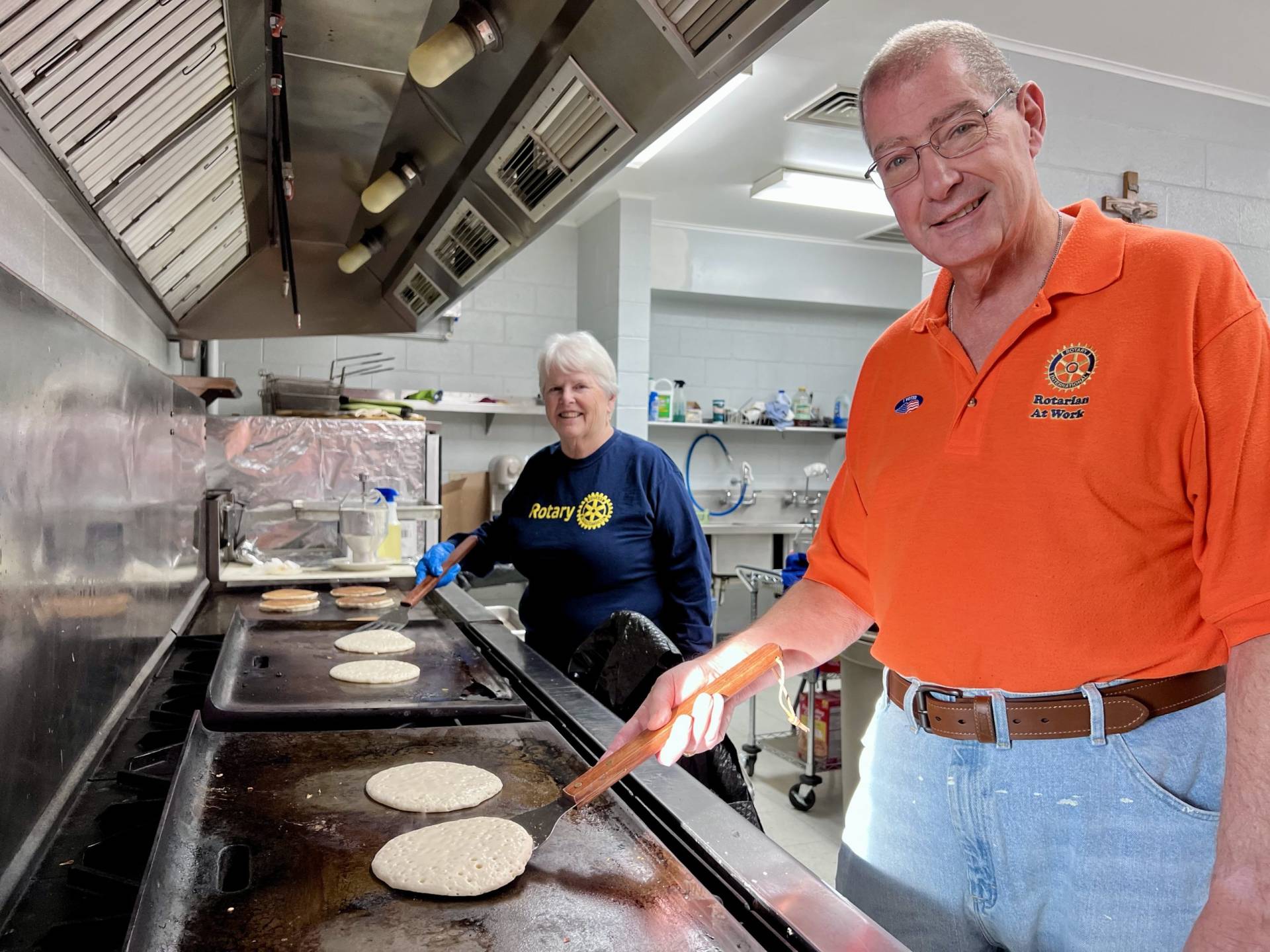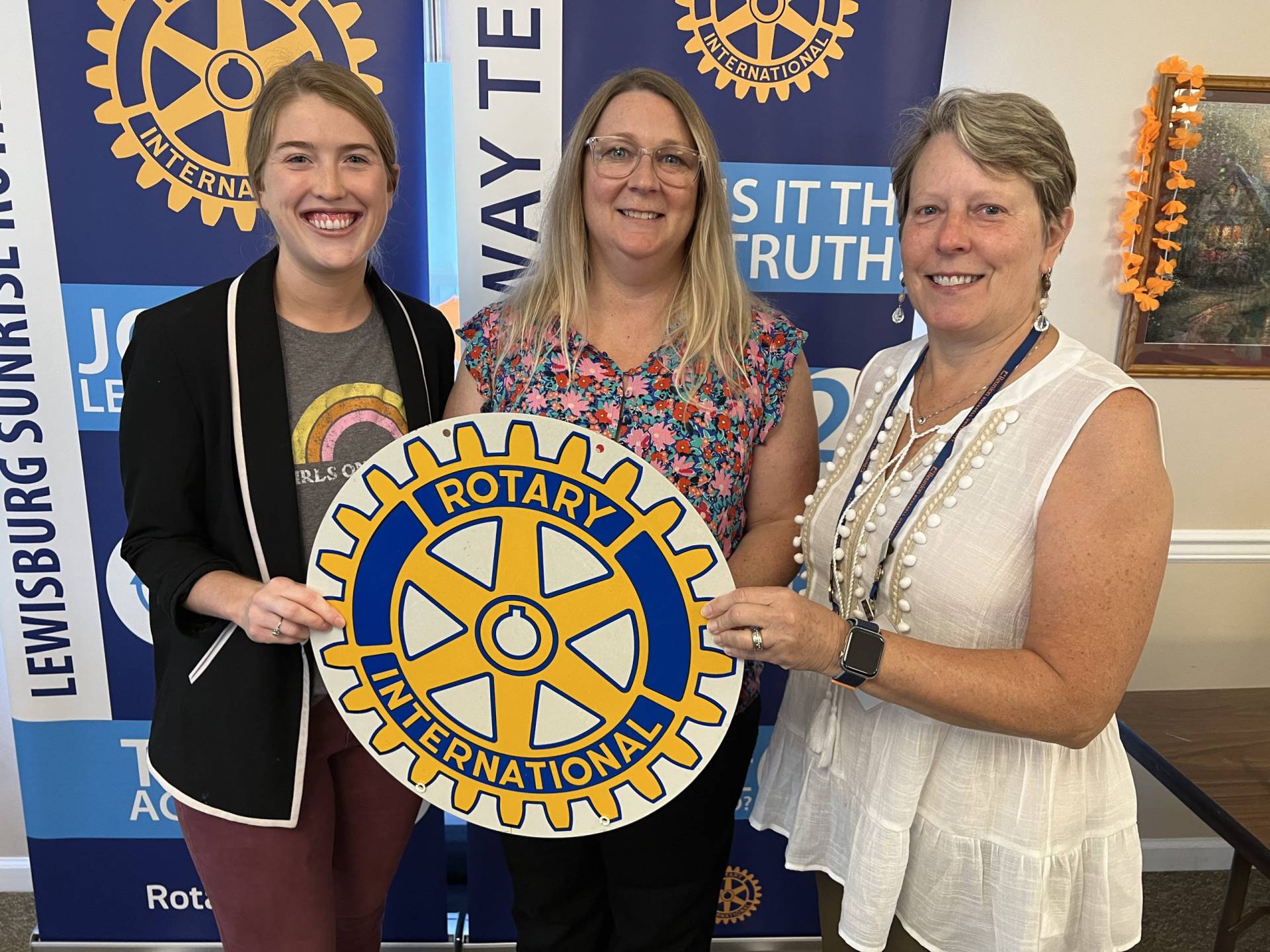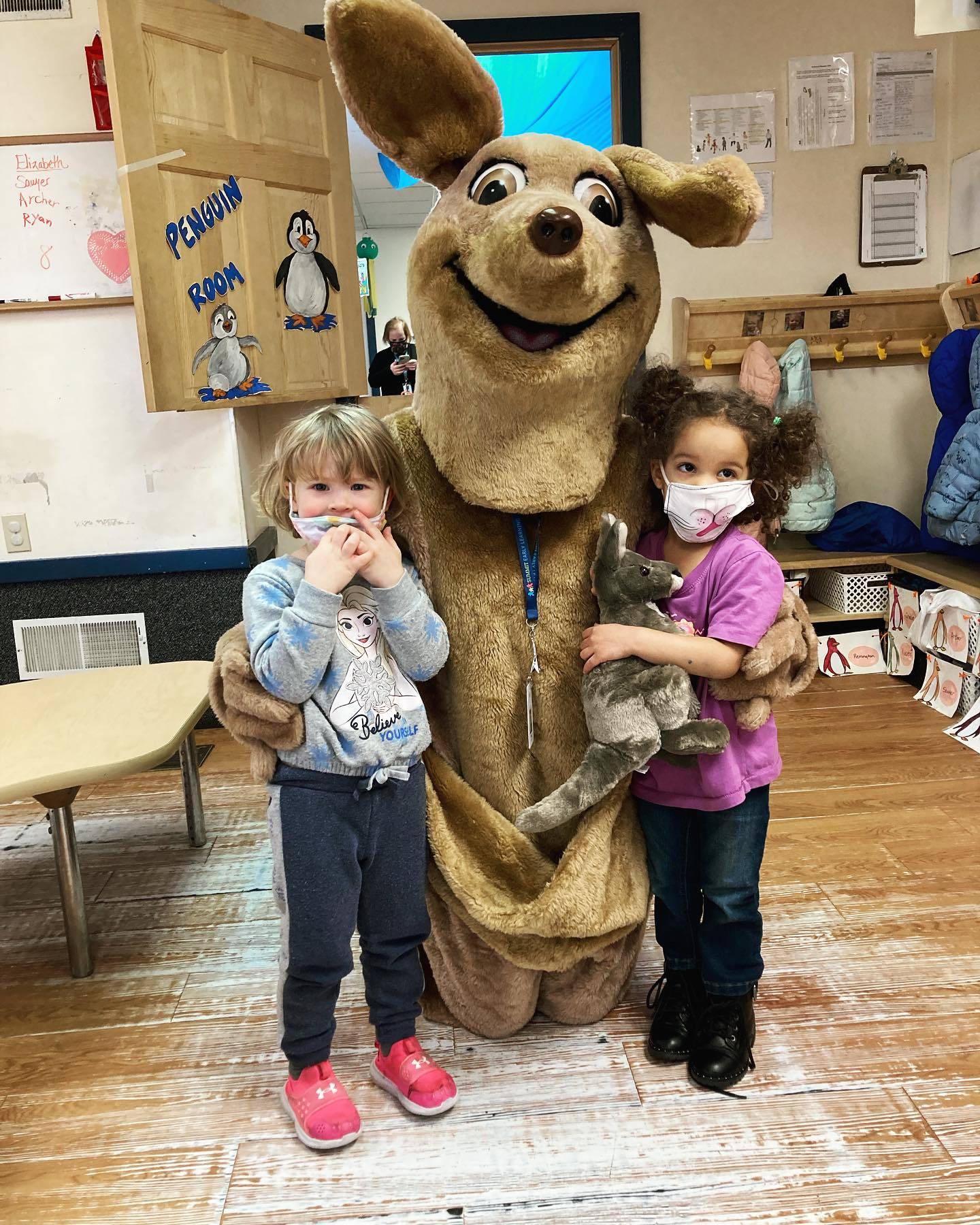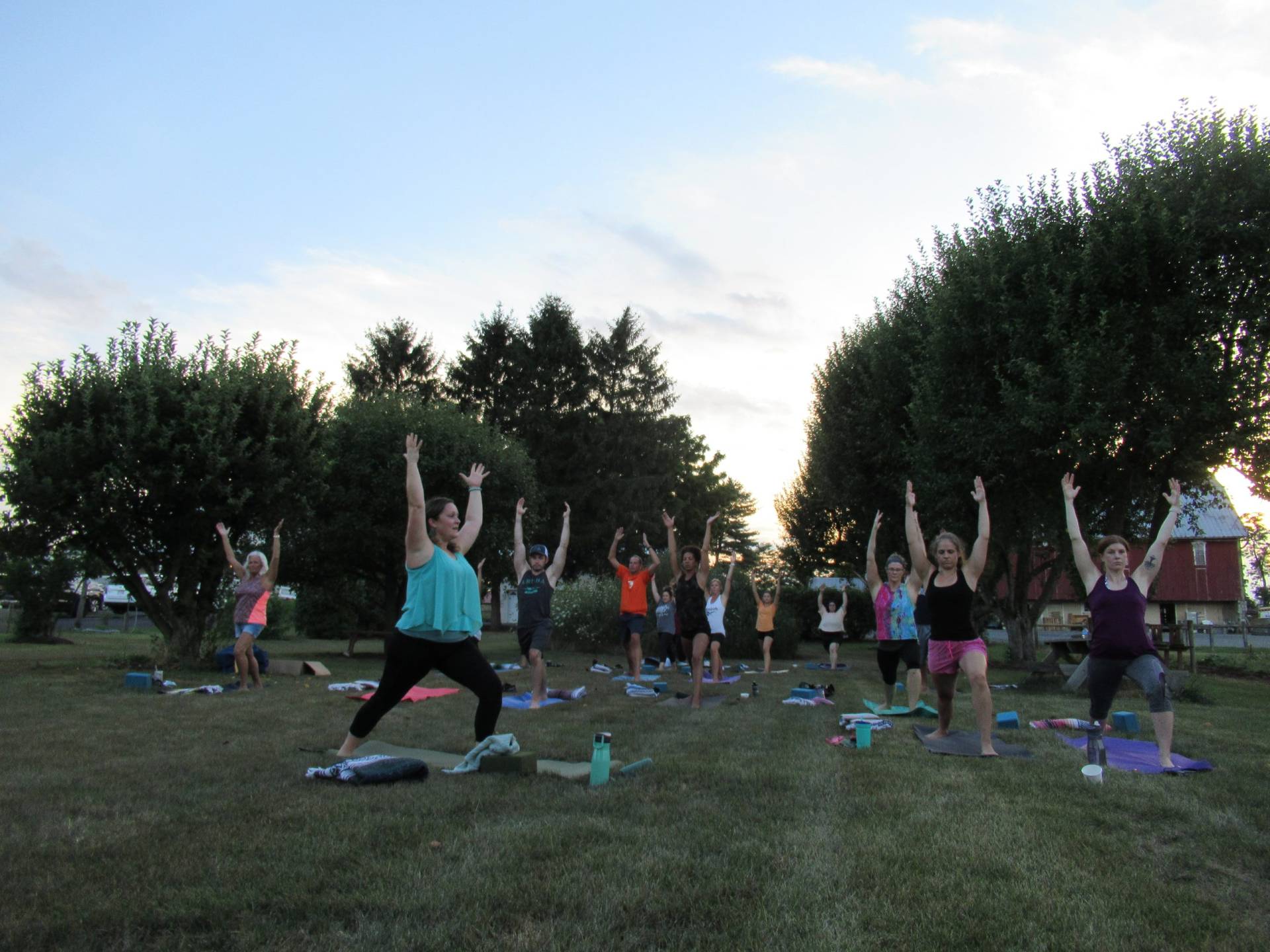 Roupp
KKI
S1FCU
FCB/Evan
Fulton
Milton Rotary
Lewisburg Sunrise/GOTR
SUMMIT
Roupp
Submit a Press Release
Did something newsworthy happen within your organization? We want to know about it! From new employees and promotions to community outreach and events, there is a place for it to appear in our monthly online magazine, It's Your Business. In addition, we also encourage members to write "non-salesy" columns in their areas of expertise. To submit write-ups, pictures and flyers, or for ideas and questions, e-mail Jeff Shaffer (jshaffer@centralpachamber.com). You'll see below that we also offer affordable advertising options in our popular magazine. This option guarantees your ad will appear as long as you would like!
Appear in the Member Spotlight
Another way to appear in our monthly online magazine, It's Your Business, is to complete a Member Spotlight form. You can request the form at anytime from Jessica Beaver (jbeaver@centralpachamber.com). Your Member Spotlight will appear in the order it is received. As many as three Members Spotlights are featured in each issue of the magazine. Don't wait to use this benefit as Member Spotlight slots tend to fill up for the whole year quickly! If something changes in the meantime (e.g. contact information, address, content), contact Jessica to make a revision.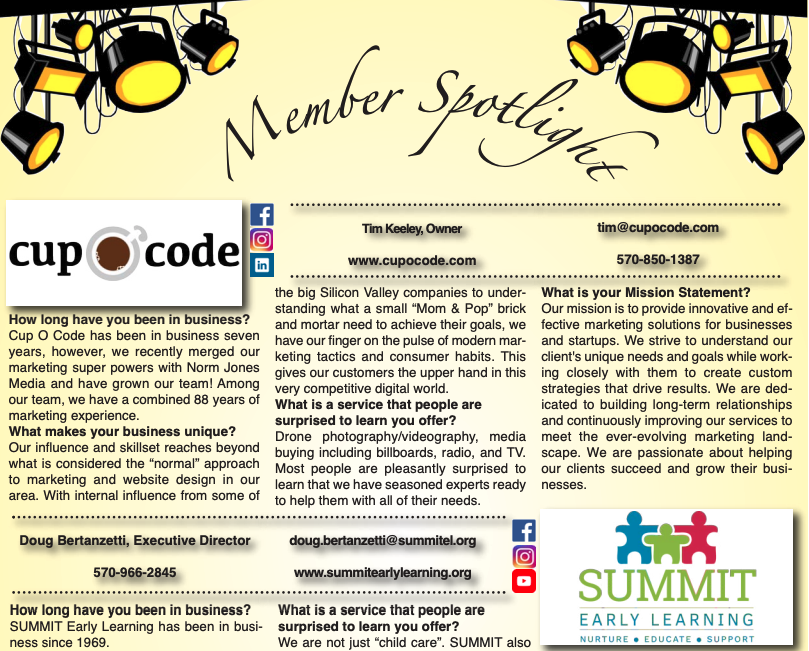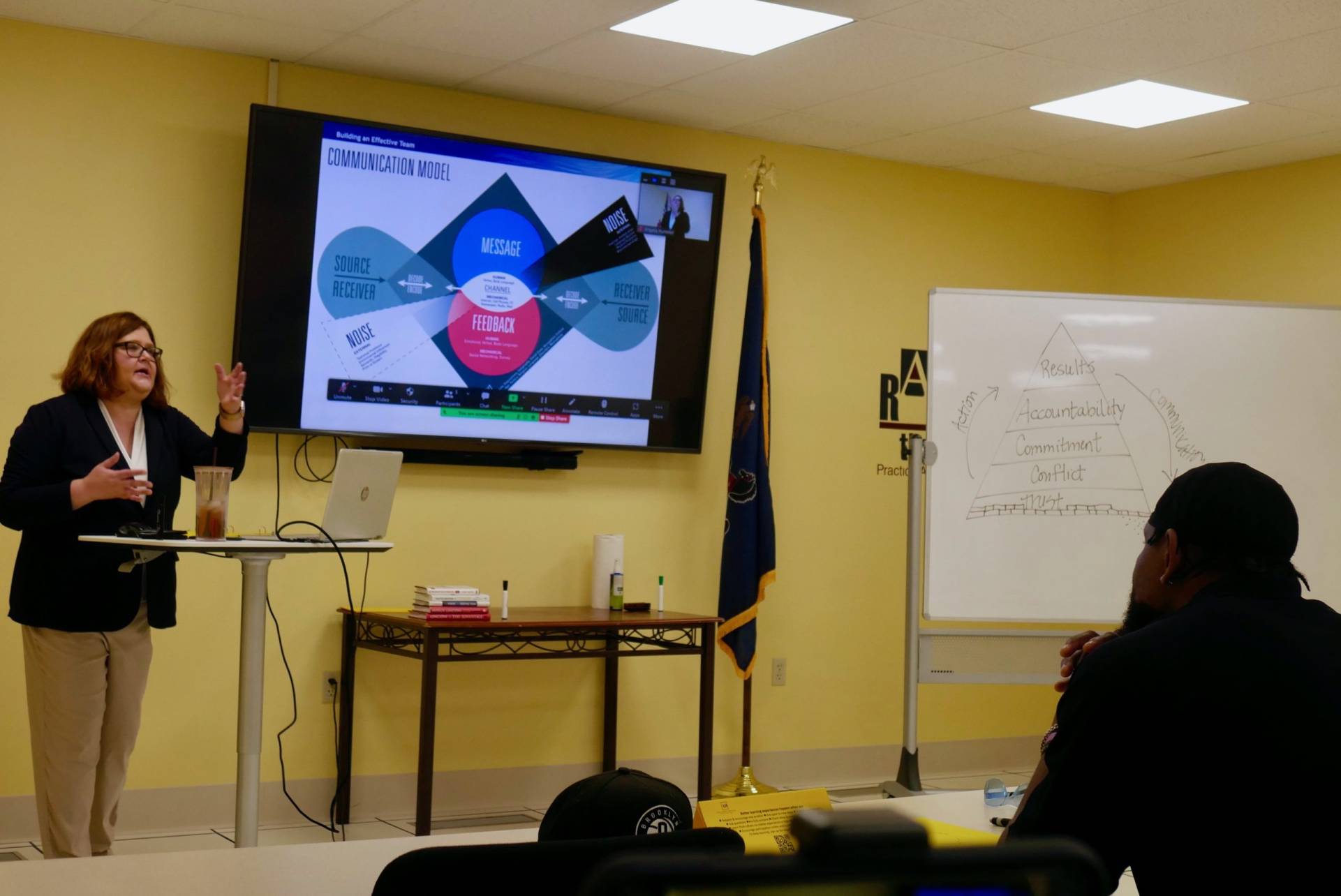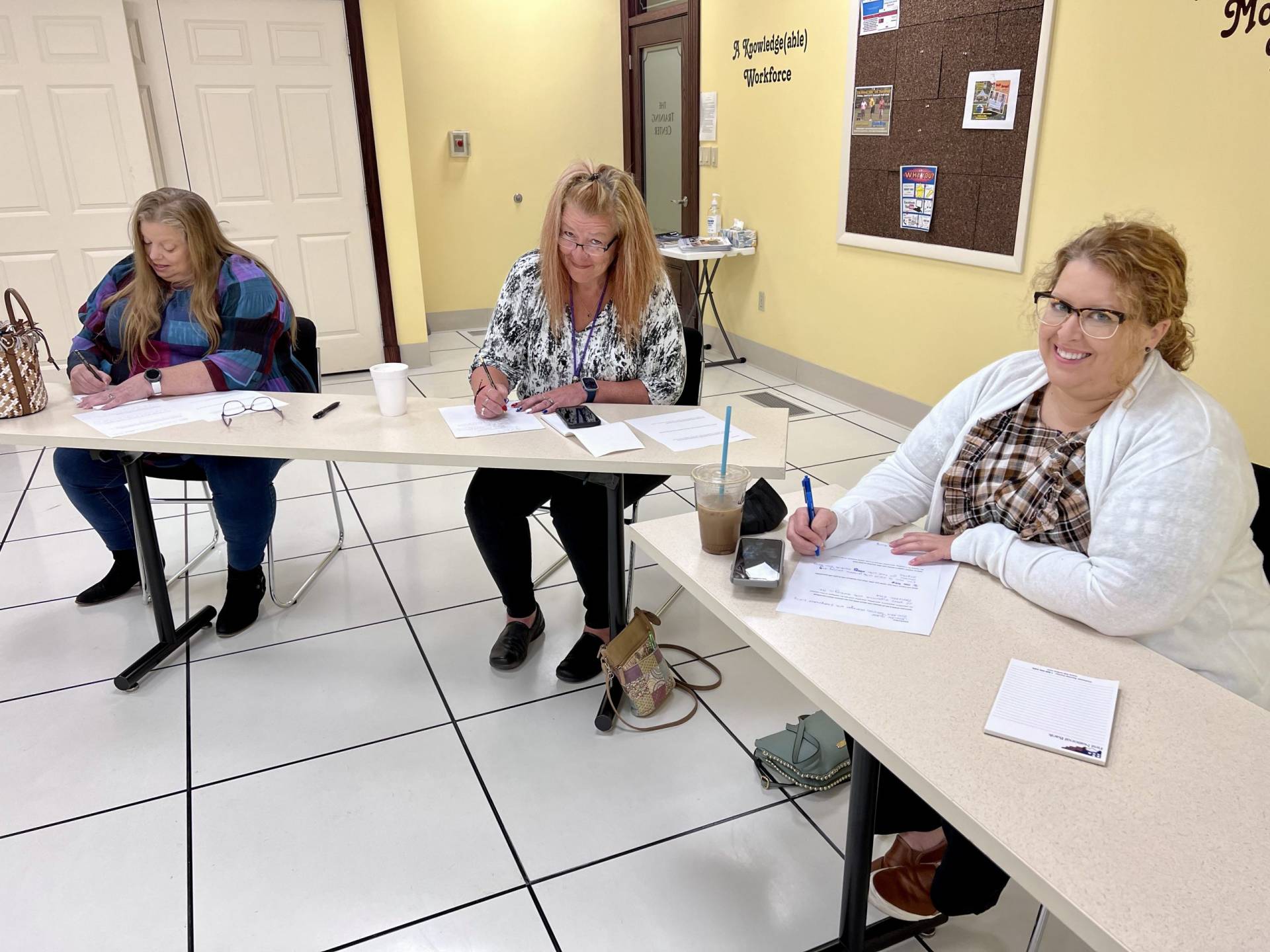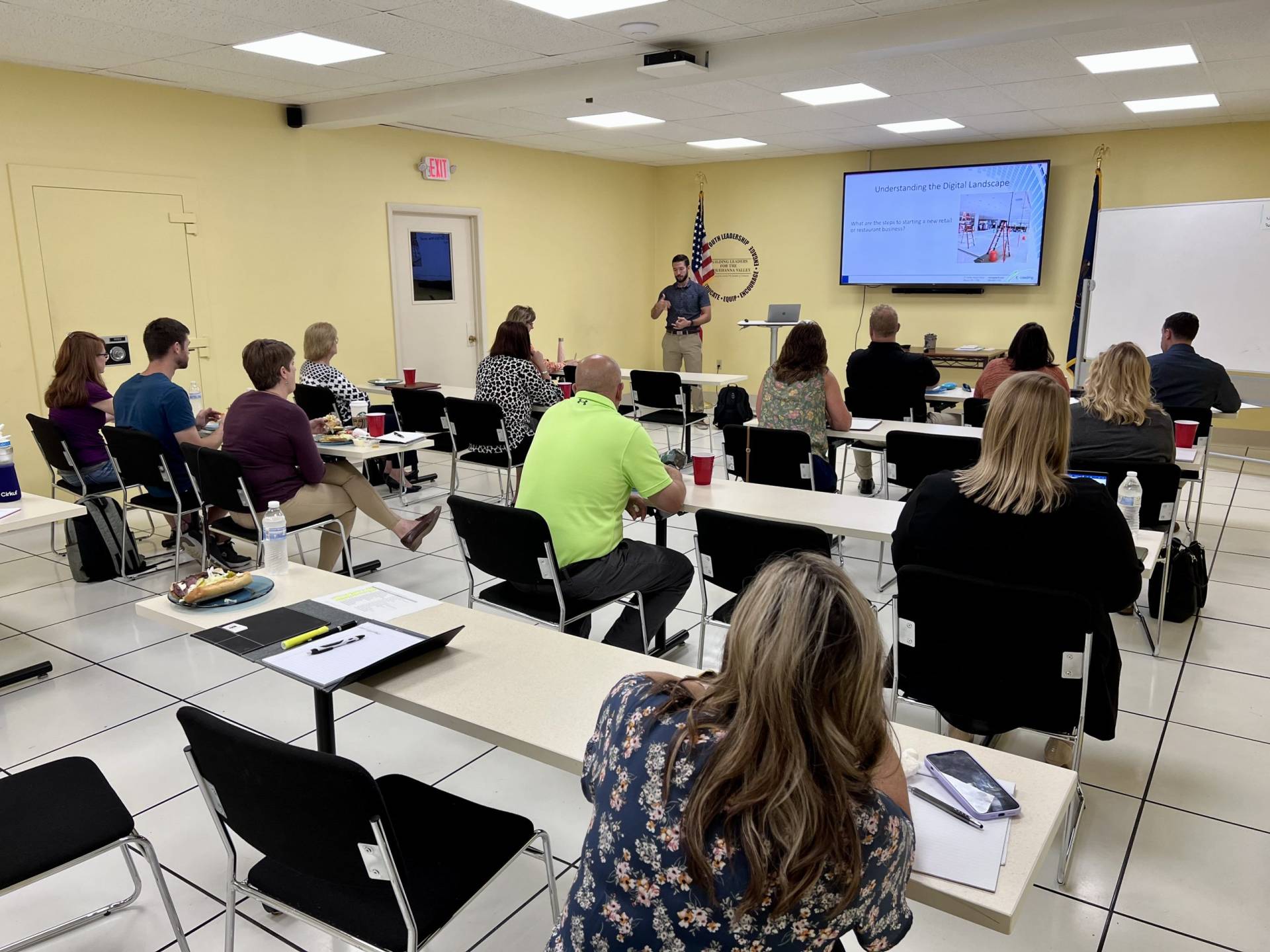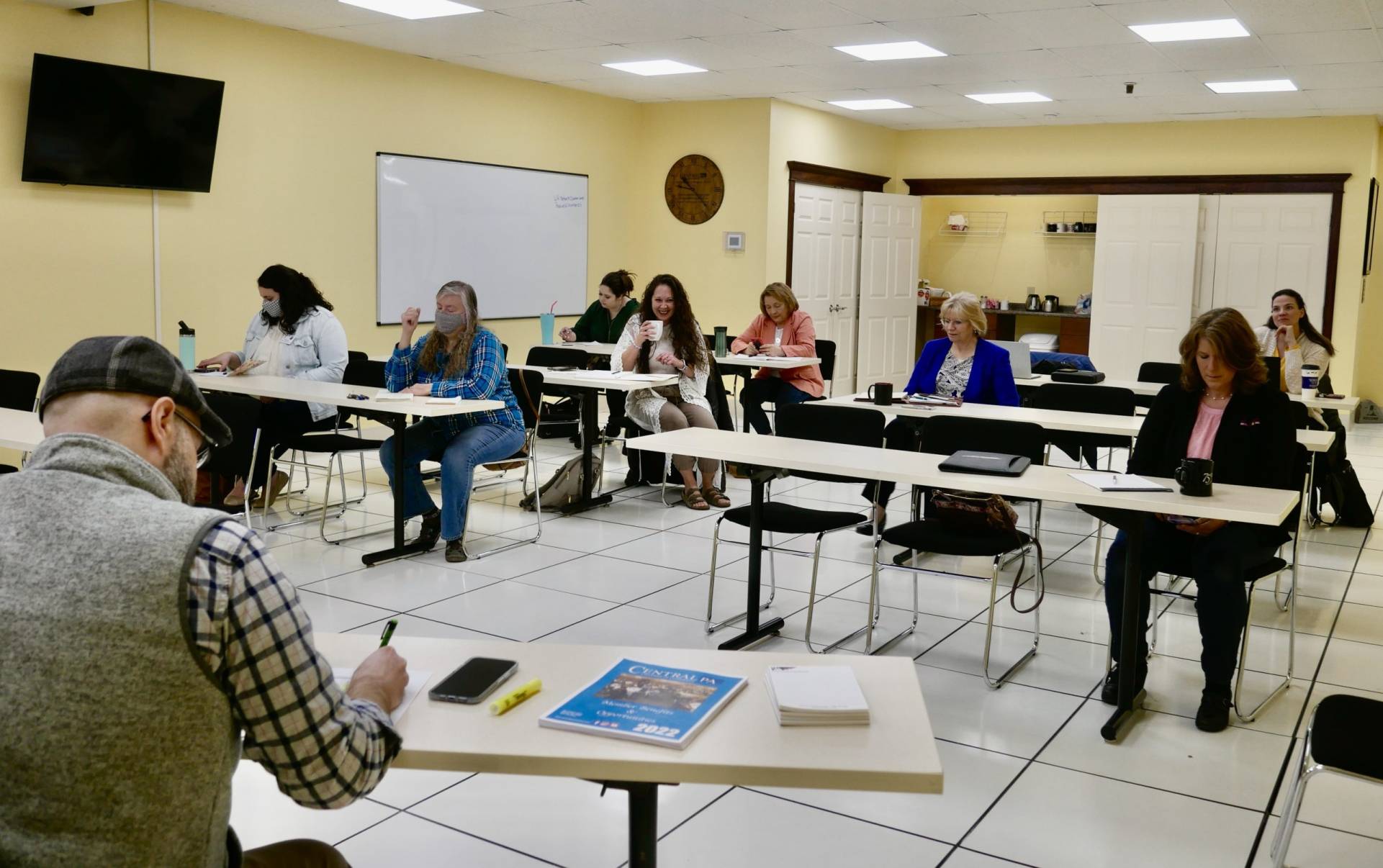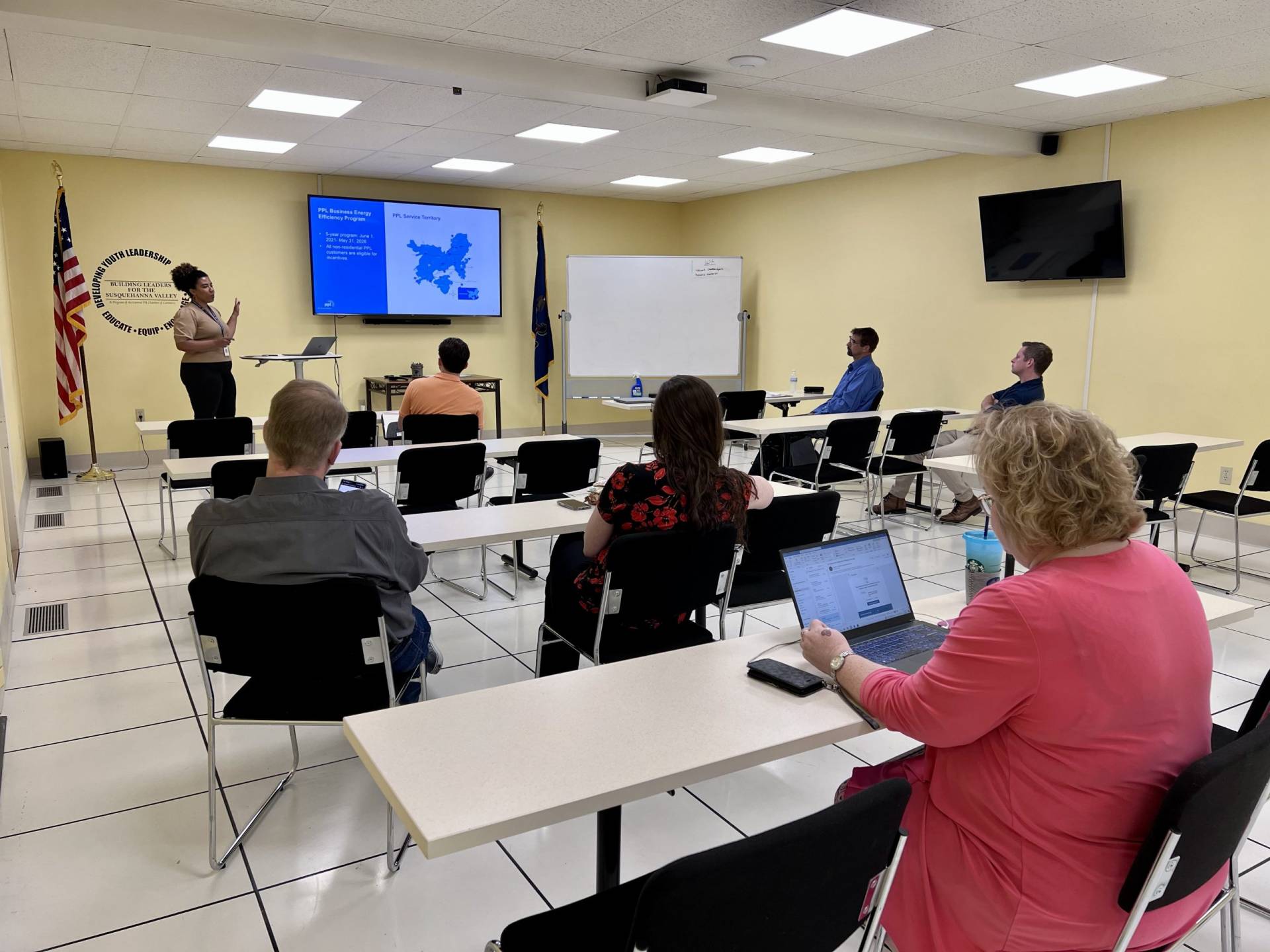 Angela Hummel
Elevator
Intrada
Marketing
PPL
Present a Seminar & Training Series Class
Share your expertise on a subject with your fellow Central PA Chambers and the general public by presenting a Seminar & Training Series Class. As the Chamber's schedule and room usage allows, you can coordinate with us to offer a class. It's another way to show your authority on a subject, boost your brand and gain some new business. When officially partnering with the Chamber and its Central PA Business & Education Association to offer a class, it is promoted across the Chamber's platforms, including on its popular Events Calendar. Classes can be offered at no cost, or you may opt to donate or split proceeds with the Chamber. E-mail Ryan Workman (rworkman@centralpachamber.com) for more details!
Additional Cost-Effective Marketing Benefits
Advertising
Central PA Chamber members have the opportunity to advertise in our popular print and digital publications as well as on our website (homepage & events calendar)! We offer advertising rates to fit practically any budget. Members may choose to advertise in It's Your Business, IYB Quarterly or on the website at any point in the year, as availability allows. In addition, during the last quarter of the year, members may also commit to advertising in our annual publications, including the Member Benefits & Opportunities Guide and the Directory. All digital advertising is also "clickable", linking your webpage of choice directly to the ad. And, finally, members of The President's Club receive a 20% discount on advertising in It's Your Business. Don't have the ability to create an ad or have one made? We can help! Contact Jeff Shaffer (jshaffer@centralpachamber.com) for more details!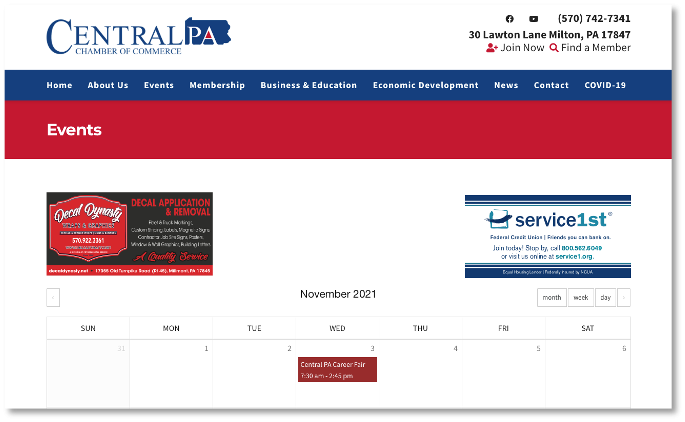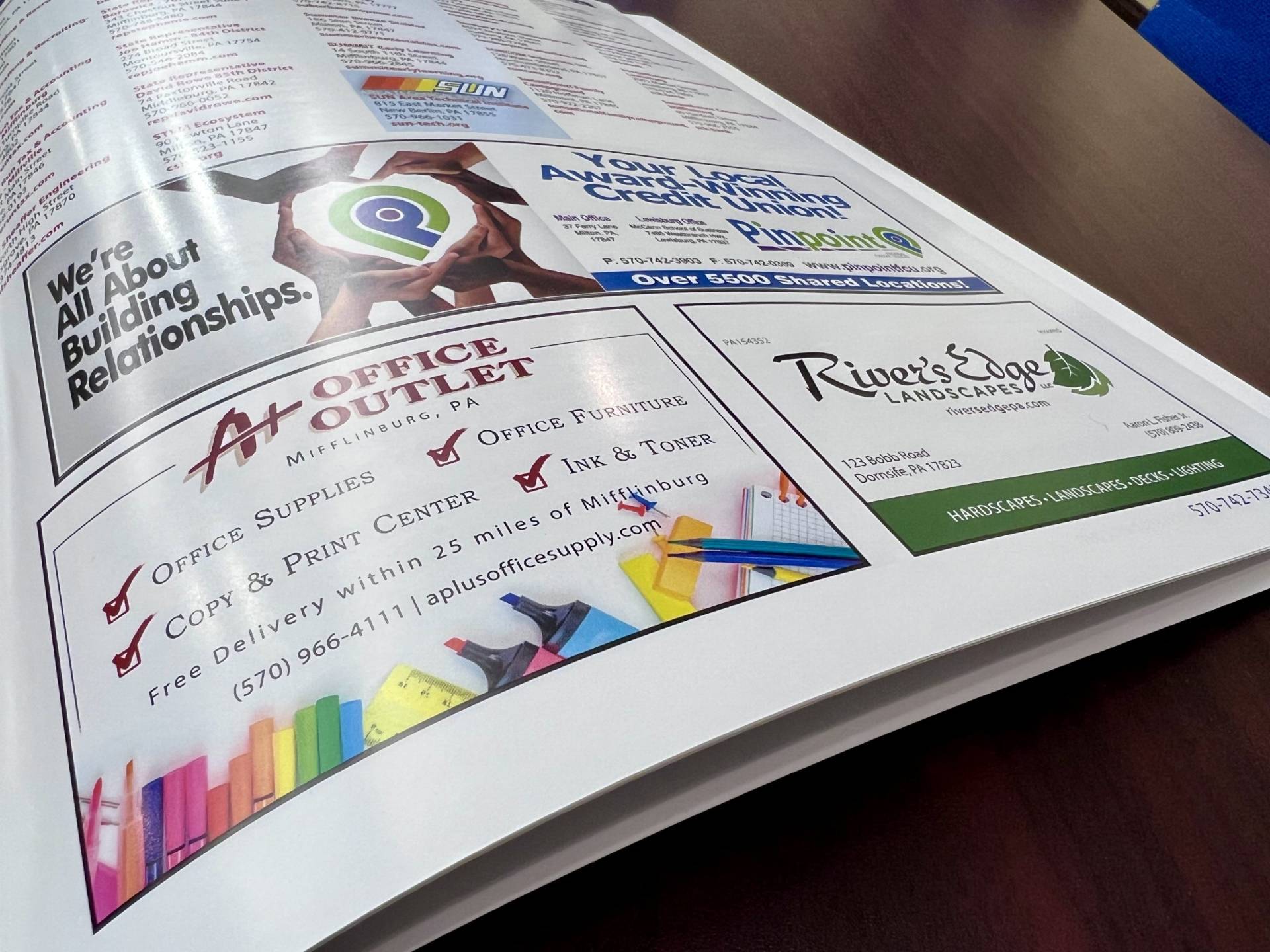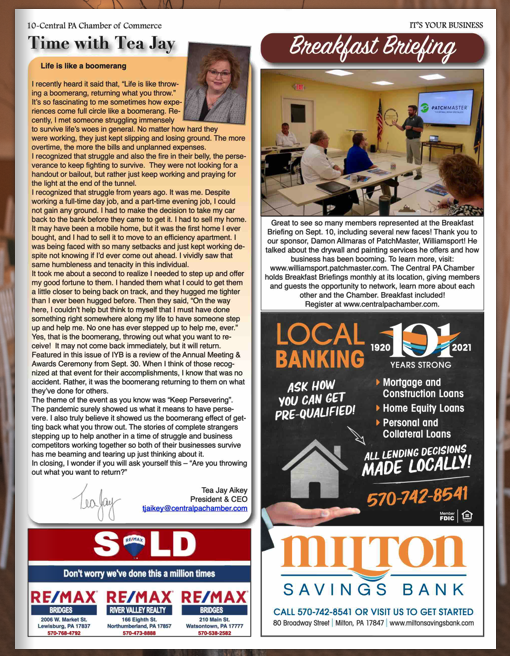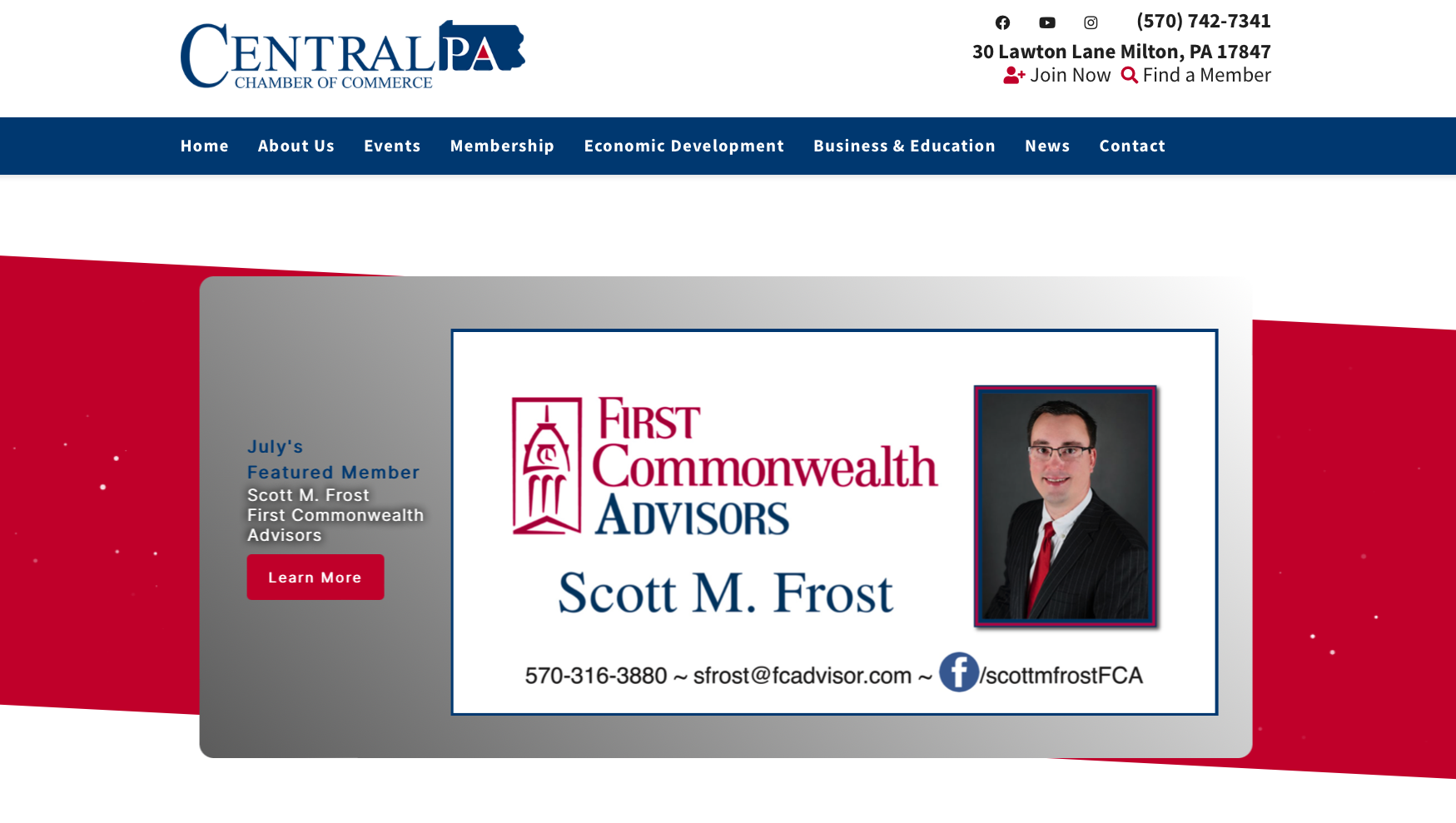 Events Calendar
Directory
IYB1
IYB2
Scott Frost
The President's Club
The President's Club is an exclusive sponsorship program created to prominently recognize members who contribute to the Chamber over and above their annual membership investment. This extraordinary commitment has allowed the Central PA Chamber of Commerce to increase its level of service to the community in recent years, offering more value to its membership. These leading companies are recognized in the community as an elite group of Chamber members who show unparalleled financial support for Chamber events and programs on a continuing basis. The President's Club opportunity, offered annually, closes on Jan. 31 in order for the Chamber to fulfill its commitments to these members. Annual membership dues are not included in this opportunity. See more on The President's Club page.
Sponsorships
The Central PA Chamber offers a wide range of exciting events throughout the year, but it would hardly be possible without the tremendous support of our sponsors! When you attach your name to our events, it shows your fellow members, and the general public, how much you care about this organization and the community. It also increases your brand recognition, which often leads to new business and contacts. Sponsorship levels vary greatly, allowing any member the opportunity to take part as they are able. You can find a great number of details in our annual Member Benefits & Opportunities Guide. For questions, contact Jessica Beaver (jbeaver@centralpachamber.com).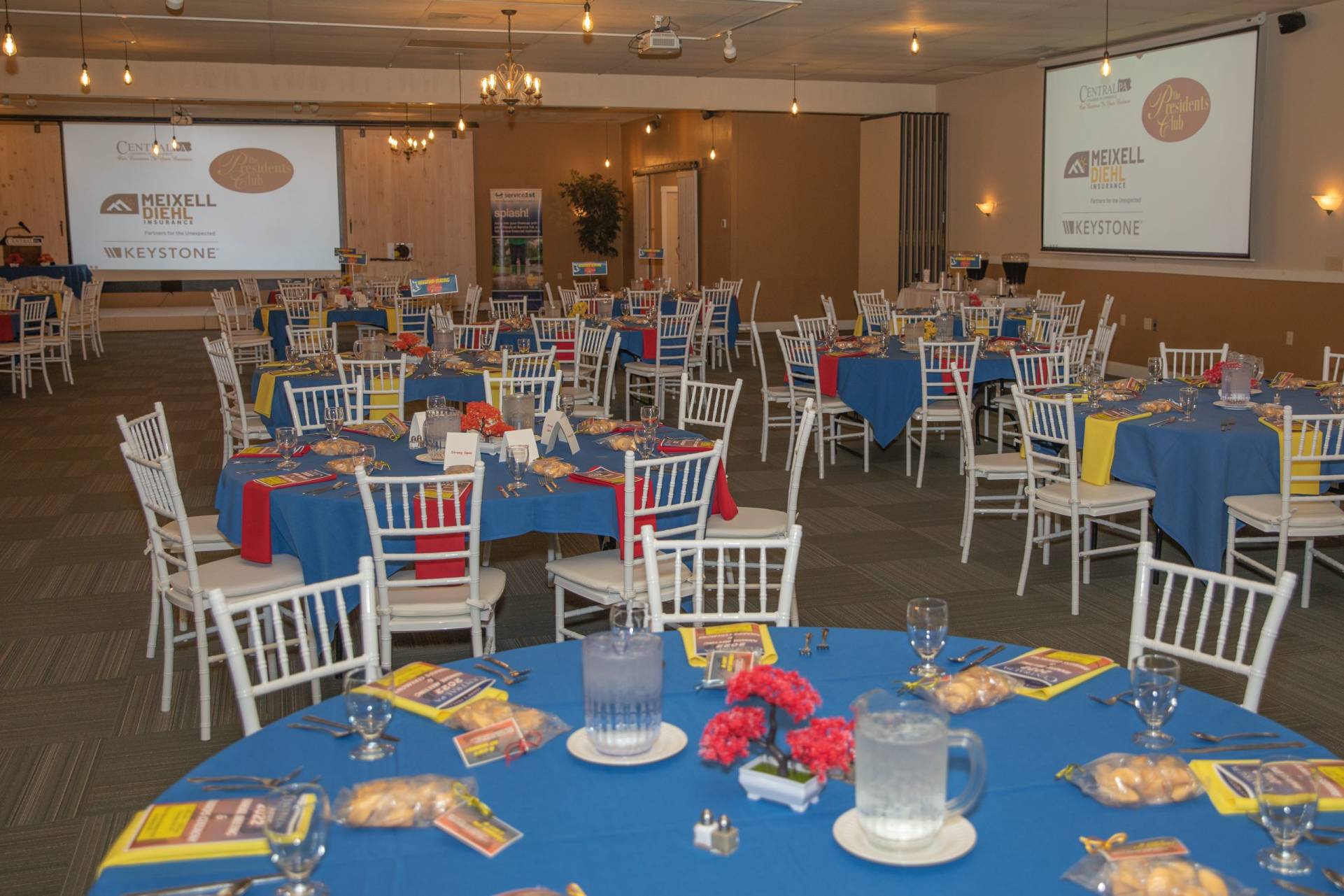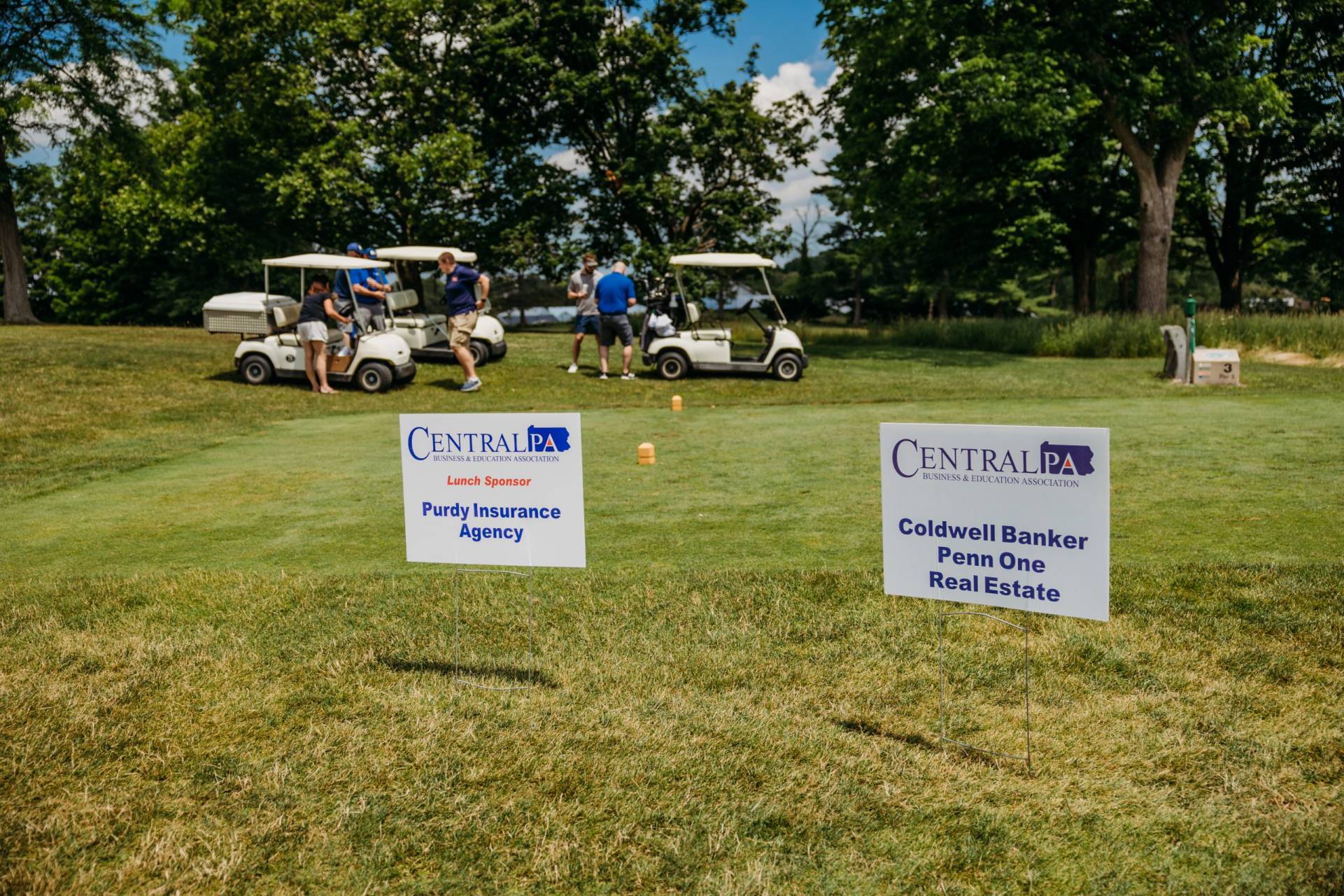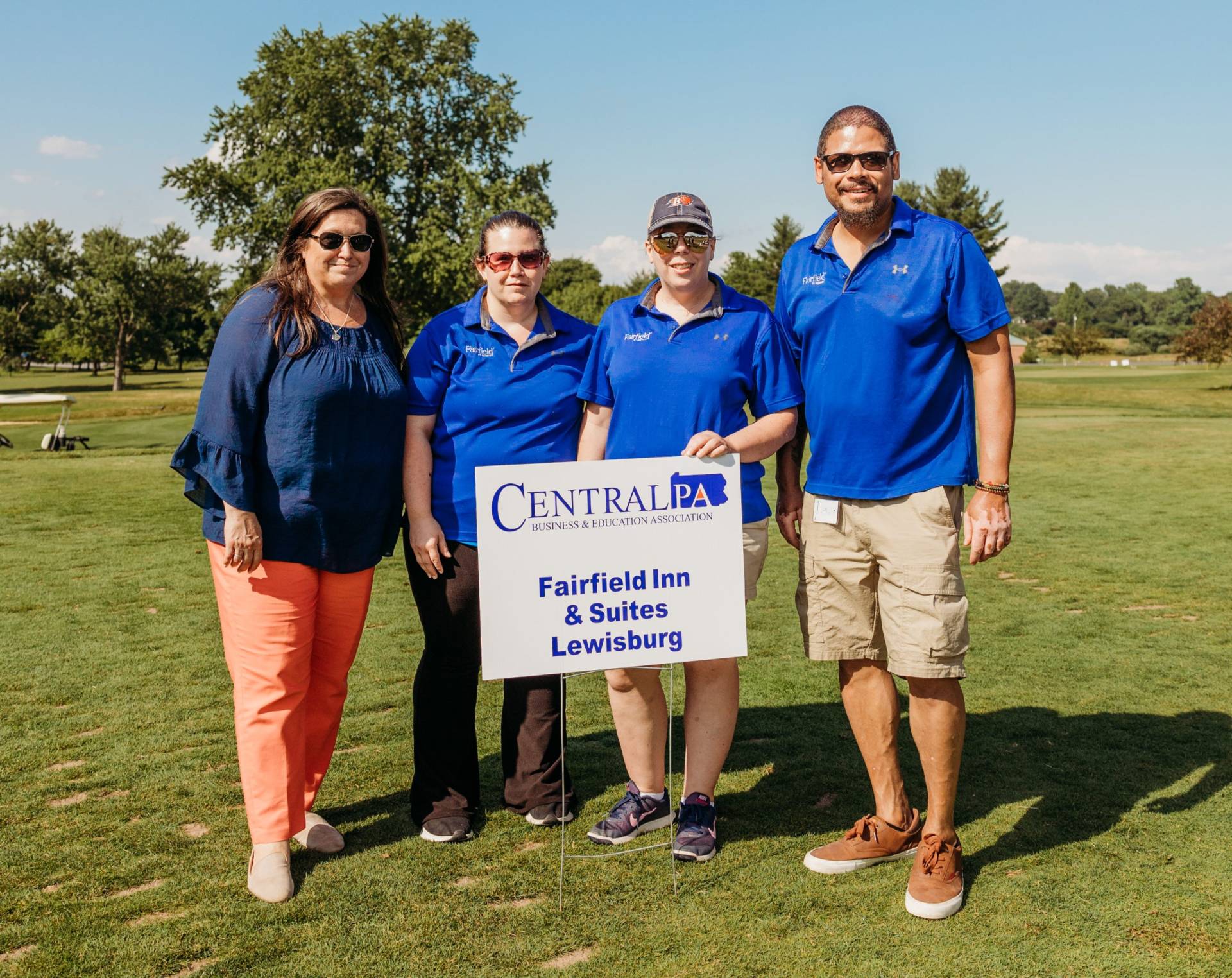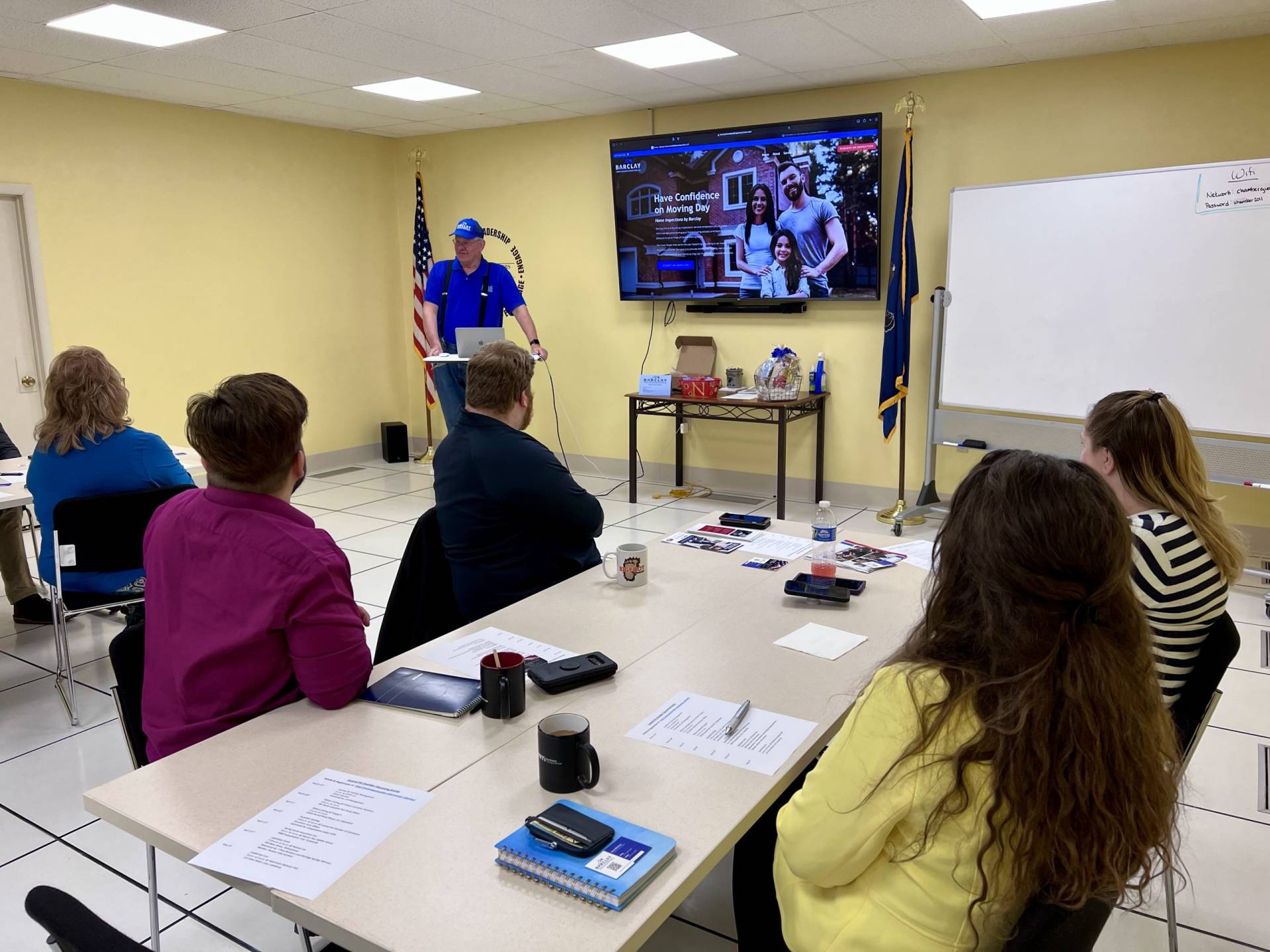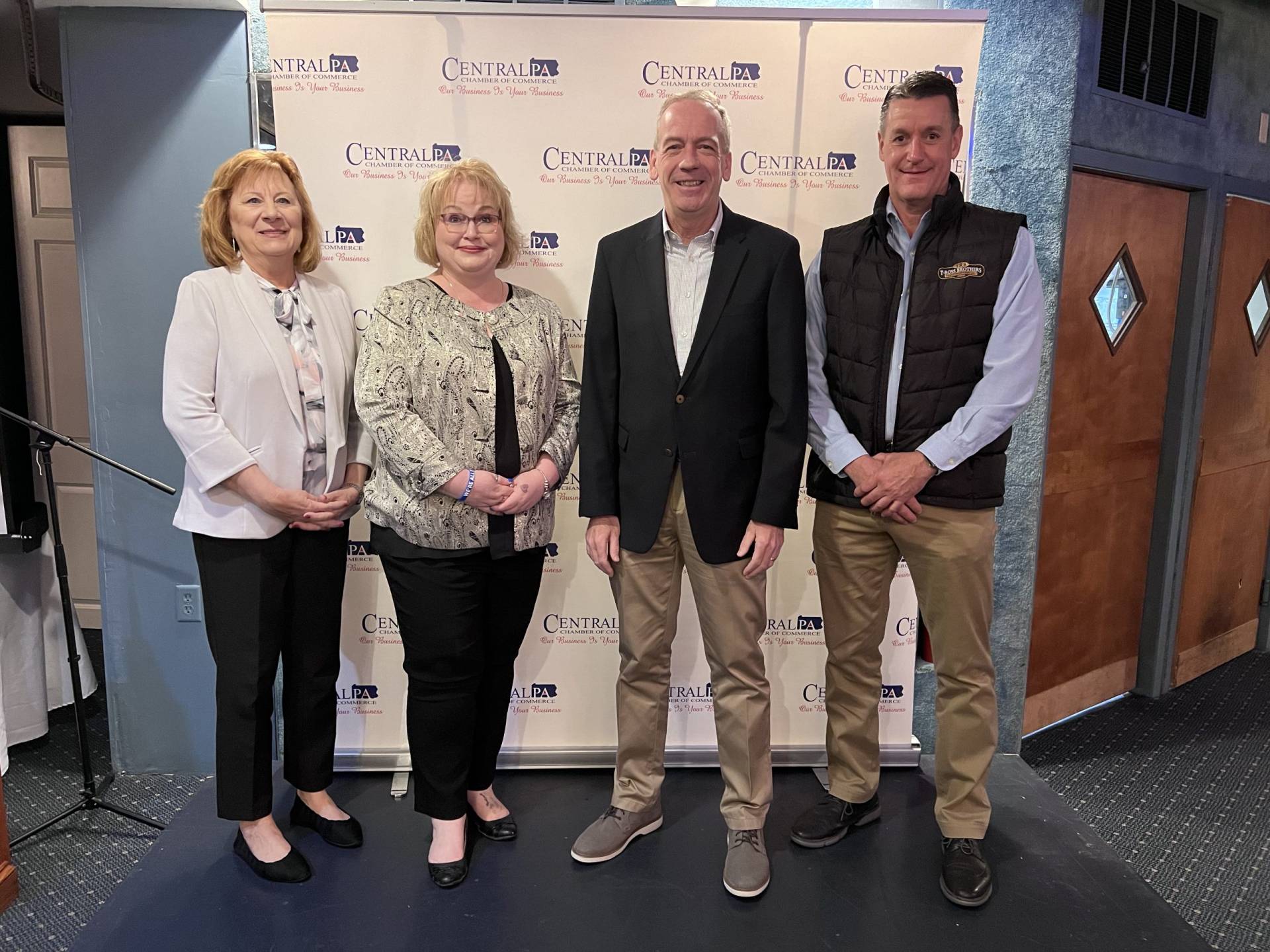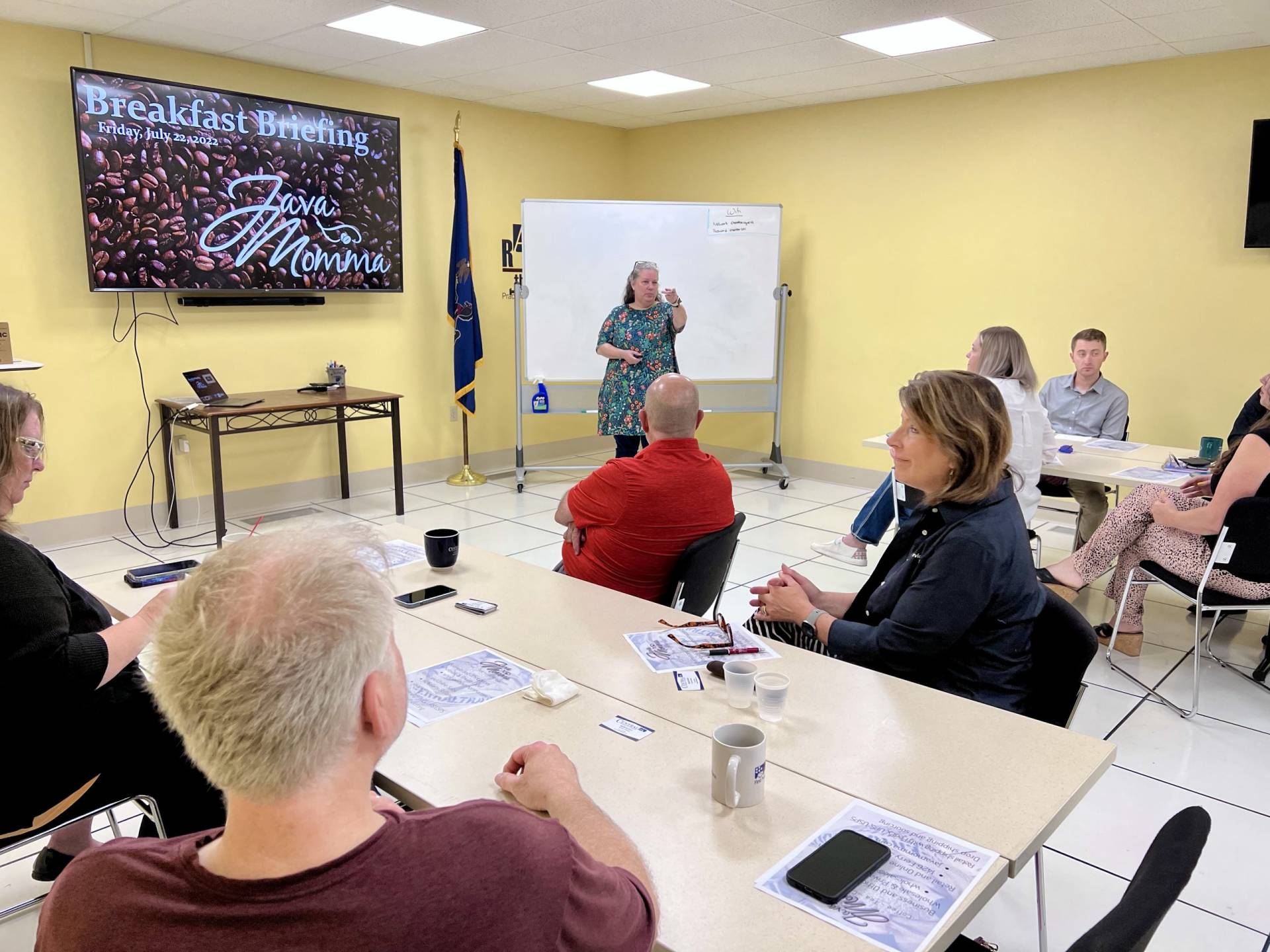 AM
Golf1
Golf2
BB1
LE
BB2
LE2