Benefits of Becoming a Member:
Board & Training Rooms Usage

Internet Promotion

Member-to-Member Benefits

Networking

Notary Services

Pennsylvania Chamber Insurance

Publications, Lists and Information
Referrals

Representation

Ribbon Cuttings & Groundbreaking Ceremonies

Inside Jobs Tours

Sponsorship Opportunities

It's Your Business (monthly magazine)

And many more!
Why Become a Member?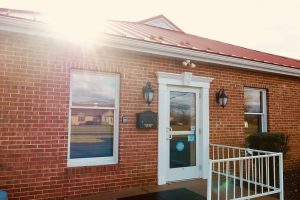 The Central PA Chamber of Commerce serves as a powerful regional force that:
Encourages businesses to relocate to the Central PA region.
Presents the interests of business and industry before local and state governments.
Supports the cultural and civic life of the communities.
Works to make the region a better place to live and do business.
With well over 550 members, the Central PA Chamber of Commerce offers an array of programs to help area business owners improve their bottom line. We are open to anyone who seeks the many benefits of membership. If you are considering moving either your residence or business to the Central Pennsylvania region, please, contact the Central PA Chamber of Commerce to seek advice as to how we can support your transition. We are ready to work for you!
Membership Investment
Membership in the Central PA Chamber of Commerce is a continuing commitment to economic growth and community betterment. Membership is an annual investment in the Chambers many efforts to promote the region and make it a more prosperous place to do business. The annual investment is based on a Fair Share Investment Schedule applied to all member firms. The schedule is reviewed annually and adjusted as necessary to insure that the organization has sufficient funds to carry out its programs for the coming year. Renewal is billed annually according to when you join the Chamber. We work hard to keep our dues affordable so even the smallest business can take advantage of all the Chamber has to offer. With top-notch services that rival much larger business organizations at a business-friendly price, you can't afford not to join! If you have questions, contact the Chamber at 570-742-7341 or 570-768-4900.