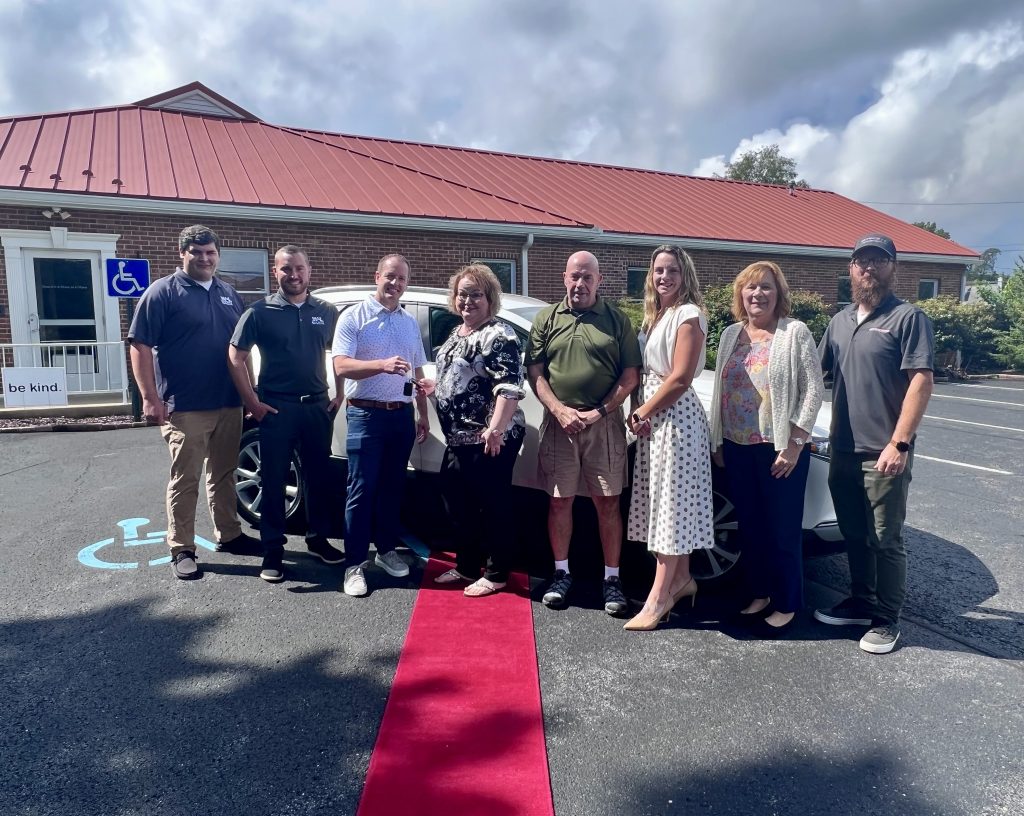 Andy Long, Dealer Principal of the local W&L dealerships, turns over the keys to Tea Jay Aikey, President & CEO of the Central PA Chamber. Next to Long, from left, are: Reese Hilbot, Sales Consultant, and Cory Brown, General Manager for W&L Mazda. Next to Aikey, from left, are: Rob Jones, Central PA Chamber Board Chair; Chenelle Thomas, 2nd Vice Chair; Lennea Brown, Treasurer; and Skyler Herb, 1st Vice Chair.
MILTON – The Central PA Chamber of Commerce's latest outreach initiative is coming to a roadway near you.
This morning, representatives of W&L Mazda delivered the Chamber's first-ever company car – a 2022 Mazda CX-30. Soon, it will also adorn the organization's logo and other pertinent information.
The Chamber Board felt the decision to purchase a vehicle was long overdue, as "it will help the Central PA Chamber of Commerce become more recognizable and give us a stronger presence within our communities. It will also continue driving the Chamber forward." (Yes, pun intended.)
Keep an eye out for President & CEO Tea Jay Aikey in the driver seat, as she and staff commute from one event to another across the region.
Cory Brown, General Manager of W&L Mazda, is grateful for the business and to provide the first company vehicle.
"We're happy to be a Central PA Chamber member and appreciate the opportunity," he said.
When you see the Chamber's new ride "out-and-about", friendly beeps are always welcome. We'll see you on the road soon.