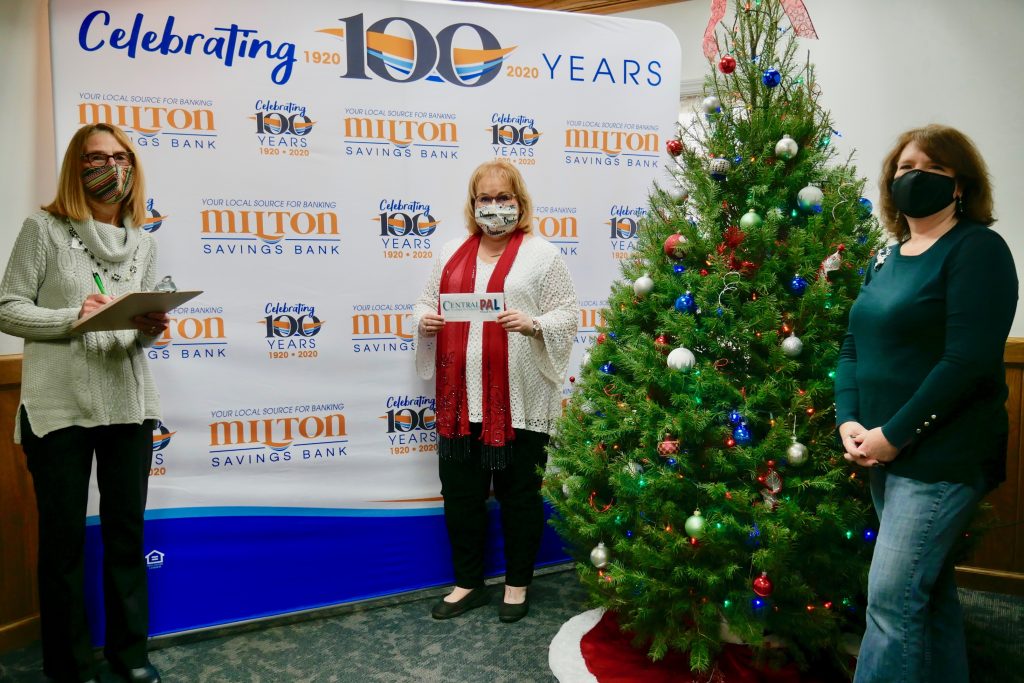 From left, Cheryl Rheppard, Board Treasurer, and Tea Jay Aikey, President & CEO of the Central PA Chamber, along with Lisa Grant, VP/Chief Lending Officer of Milton Savings Bank, after signing the security pledge Dec. 21 to help a Central PA Chamber member business secure a business loan. The PAL program is open to all Central PA Chamber members.
MILTON – A new Central PA Chamber program is off and running after it helped secure a business loan for one of its members.
As part of its Vision of "Helping Our Region Grow", the Central PA Chamber in recent years launched its Pledged Asset Loan (PAL) program, available to all member businesses and organizations.
Central PA Chamber President & CEO Tea Jay Aikey, and Board Treasurer Cheryl Rheppard, signed the necessary documents Monday morning, Dec. 21, at Milton Savings Bank to help bring a business loan for a Central PA Chamber member to fruition. The money pledged by the Chamber will be held at Milton Savings Bank in the form of a certificate of deposit to support the loan.
"I was excited to sign the security pledge, which will enable one of our Chamber members to secure a mortgage loan to help grow their business," Rheppard said. "The PAL program is a fantastic benefit the Central PA Chamber of Commerce offers to its members."
The PAL program was a project of the Chamber's Business & Finance Committee.
"After years in coming up with a program that benefits all financial institutions in the region as well as businesses, I'm thrilled to have our first pledged asset loan being secured by the end of 2020."
All Central PA Chamber member business/organization and financial institutions are welcome to participate in the program. The PAL program can help when the total amount of a business loan request cannot be approved. A Chamber PAL could be as high as 10 percent of the business loan, not to exceed $25,000. There is a cap on the total loan amount available, so don't delay if interested.
This program could be exceptionally helpful as businesses grow and recover during the ongoing COVID-19 Pandemic.
"We're pleased to be a part of this program for the Central PA Chamber," said Lisa Grant, VP/Chief Lending Officer at Milton Savings Bank. "It's a great opportunity for our customers and Chamber members. It gives them the opportunity to make a down payment, which they may not have had.
"We're proud to be involved."
For more information, call 570-742-7341 and visit www.centralpachamber.com/pal.