Are you ready to lead a healthy team?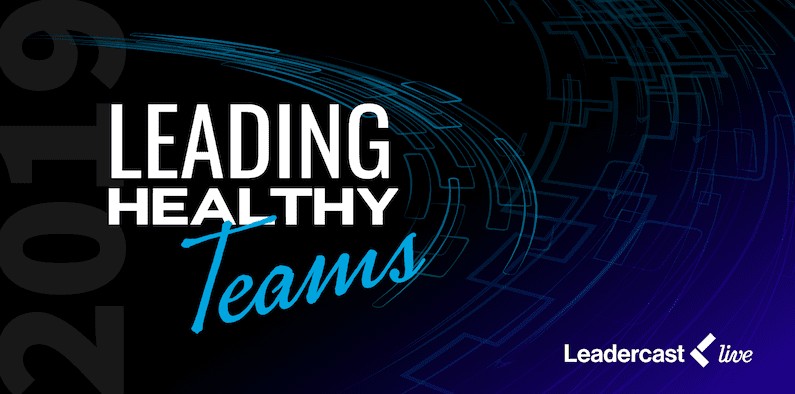 LEWISBURG – Join the Central PA Chamber of Commerce for the largest one-day leadership event in the world!
The Chamber will serve as a host site for the Central PA region. Leadercast Live is broadcast live from Atlanta to hundreds of Host Sites around the world.
The event will be held from 7:30 a.m. to 3:30 p.m. on Friday, May 10 at the Langone Center in the Terrace Room on the Bucknell University campus, Lewisburg. To register to attend, visit www.centralpachamber.com/events. The investment is $80 for Central PA Chamber members and $100 for non-members. Seating is limited.
This year, the Leadercast stage will showcase leadership experts to help attendees master the art and science of developing and leading healthy teams.
What defines a team's success? Is it based solely on achievement, or is there more to the story? The best leaders know a successful team is made when focus, care, attention and development is directed to its members. Healthy teams yield fulfilled employees, effective collaboration, high organizational engagement and greater long-term success.
Leadercast Live dives into leadership issues relevant to today's leaders to provide solutions and inspiration to help attendees around the globe be better leaders. By bringing together top leadership experts with worldly perspectives, Leadercast provides leaders everywhere with the knowledge and tools to be leaders worth following.
The Feature Speakers of Leadercast Live this year are well-known in their fields. They are: Gayle King, Co-Host of CBS This Morning and Editor-at-Large of O, the Oprah Magazine; Patrick Lencioni, Founder of The Table Group; Dr. Caroline Leaf, Communication Pathologist and Cognitive Neuroscientist; Marcus Samuelsson, Award-Winning Chef, Restaurateur, Author and TV Personality; Juliet Funt, CEO of WhiteSpace at Work; Andy Stanley, Leadership Author and Communicator; Ginger Hardage, Former Senior Vice President of Culture and Communications for Southwest Airlines; Craig Springer of AlphaUSA; and Carla Harris, Vice Chairman and Managing Director of Morgan Stanley.
In addition to the feature speakers, the Leadercast Live event includes: breakfast, lunch, opportunities to network and an in-person talk from Dr. Kevin Sensenig of Interaction Dynamics Group, who was also the guest speaker at the Chamber's Annual Meeting. His discussion will also center around leadership.
Sponsorship opportunities for Leadercast Live are available now! For more information, contact Jessica Williams, the Chamber's Finance & Membership Director at 570-742-7341 or jwilliams@centralpachamber.com.