*Note: If videos don't automatically play, please, click the play button in the lower left corner of the box.
Click here for the printable .pdf version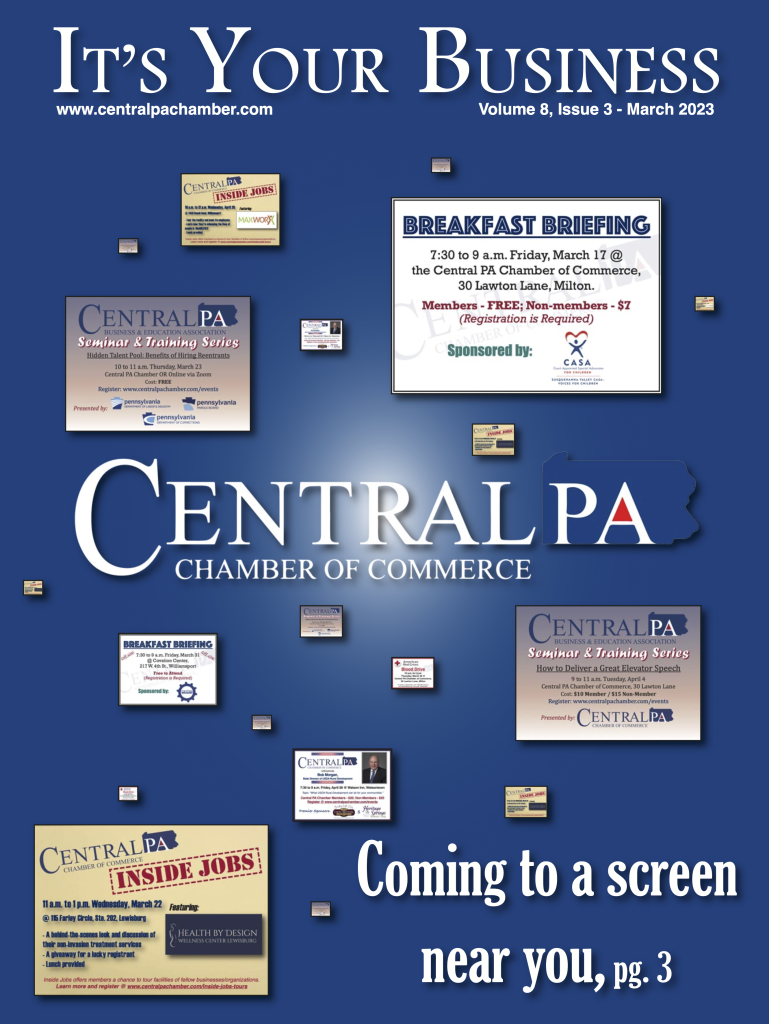 This month: Coming to a screen near you; Congressman makes first live appearance; Welch Performance Consulting celebrates 10 years; How 'green' are you?; Inside Jobs at Bucknell Golf Club; Pennsylvania Free Enterprise Week; Raise The Region coming up soon; New Members, Member Spotlights, events, columns and so much more!