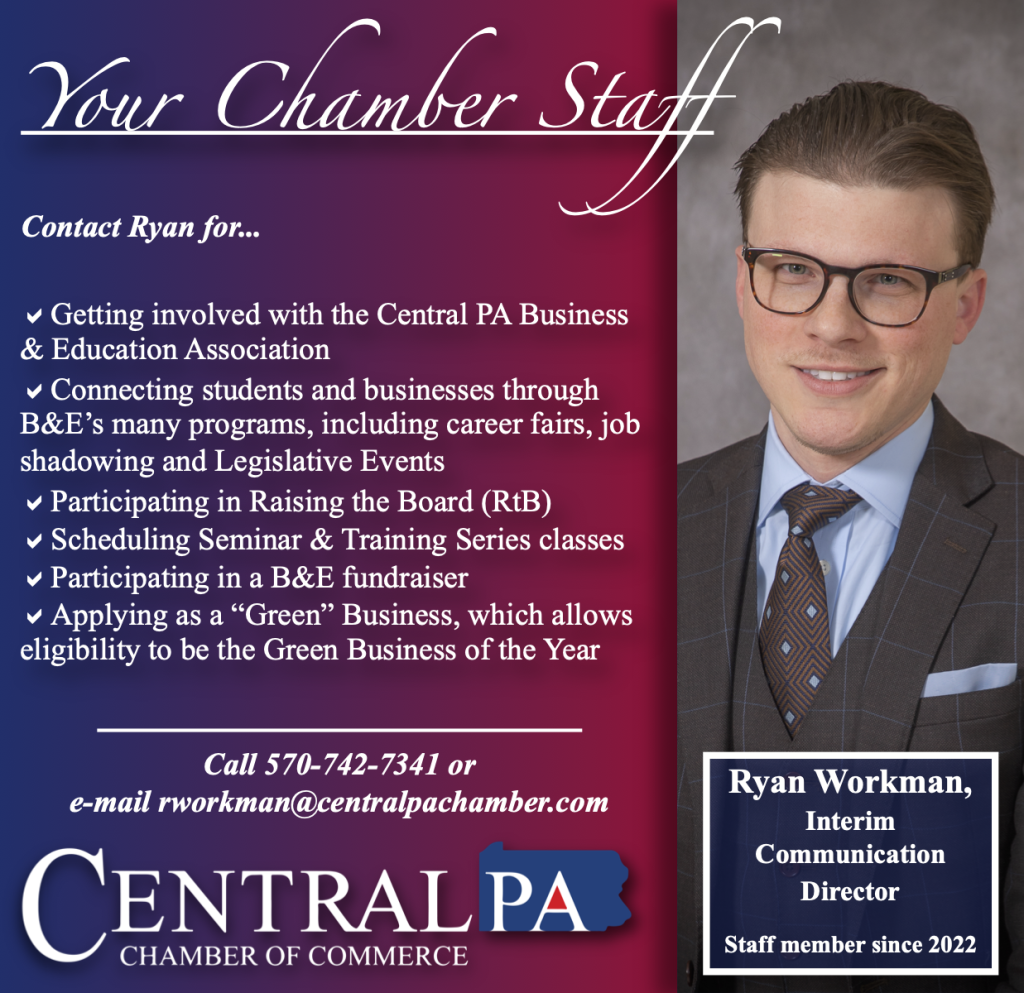 Ryan Workman, Interim Communication Director
Ryan Workman was hired in September 2022 to support the Chamber's 501(c)(3) entity, the Central PA Business & Education Association, as the Business & Education Coordinator. He is currently serving as the Interim Communication Director.
Ryan comes to the Central PA Chamber after three years in sales and marketing for Susquehanna Computer Innovations, Inc. That experience helped form his love for small business and fostered strong relationships with hard-working people across the commonwealth. Prior to that, Ryan spent five years running political campaigns and working in arts administration.
He was educated at Saint John Neumann Regional Academy and holds a bachelor of arts degree from Susquehanna University.
Since high school, Ryan has been active in civic and charitable activities in his community. He is also th program director of the Chamber's Raising the Board program.
Since age 4, Ryan displayed musical talent. After studying at the Eastman School of Music and performing in opera and concerts all over the world at venues as diverse as the Vatican and Mozarteum, he decided he wanted a steady home life. However, he carries on his passion for music and performing with the Williamsport Music Club which he serves as its vice president. His other hobbies, include: walks and hikes, gardening, reading and praying the Rosary.