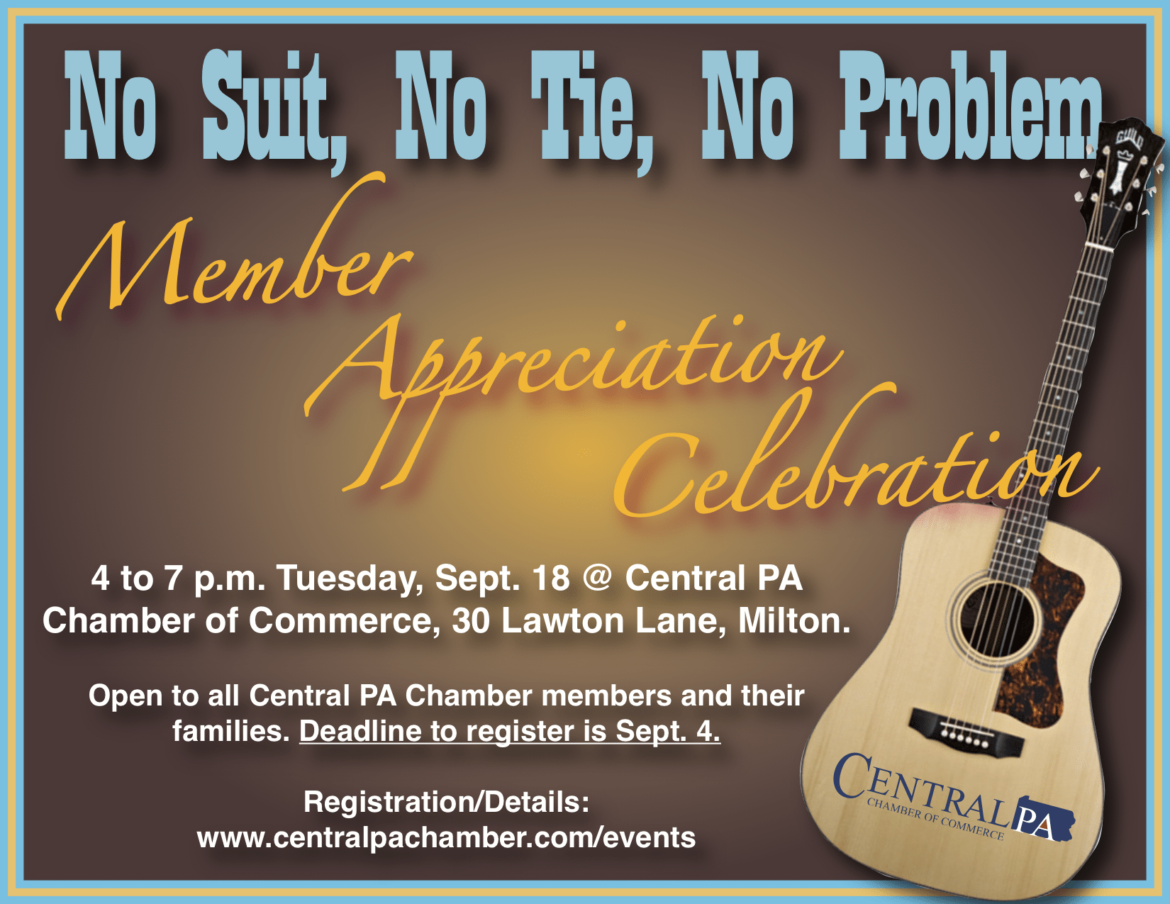 MILTON - A play off of Kenny Chesney's classic album, the theme of the annual Member Appreciation Celebration will be "No Suit, No Tie, No Problem".
The Central PA Chamber's end-of-summer event thanking its members for another great year will be held 4 to 7 p.m. Tuesday, Sept. 18, at the Central PA Chamber of Commerce, 30 Lawton Lane, Milton. All Chamber members and their families are invited to attend this free event, which features food, live music, networking and fun!
Registration is required to ensure an accurate head-count for the caterer. The deadline is Sept. 4. Click here to register!
The Member Appreciation Celebration has averaged more than 200 attendees, since it started five years ago. Members will come-and-go as they please, since the food and entertainment is provided throughout the evening. Once again this year, the food will be provided by Schulz' Berwitos and Dawgs, Berwick. Returning with the ever-popular desserts is The Miss Cupcake & Let's Make Whoopie, Turbotville. Serviceware is provided by A+ Office Outlet, Mifflinburg. And, special entertainment will be by Donna Julius, a country/blue grass artist, who also works for XW Construction, Watsontown. Food for the evening will follow the country/blue grass theme.
We hope to see more members this year than ever before! The Chamber staff and board can't thank the membership enough for its hard work and dedication to the organization and the greater community. This event is also a time to relax and reflect on the previous year. The Chamber staff is already thinking about 2019 in regard to events and programs to better help the membership. Come join us for this fun time!