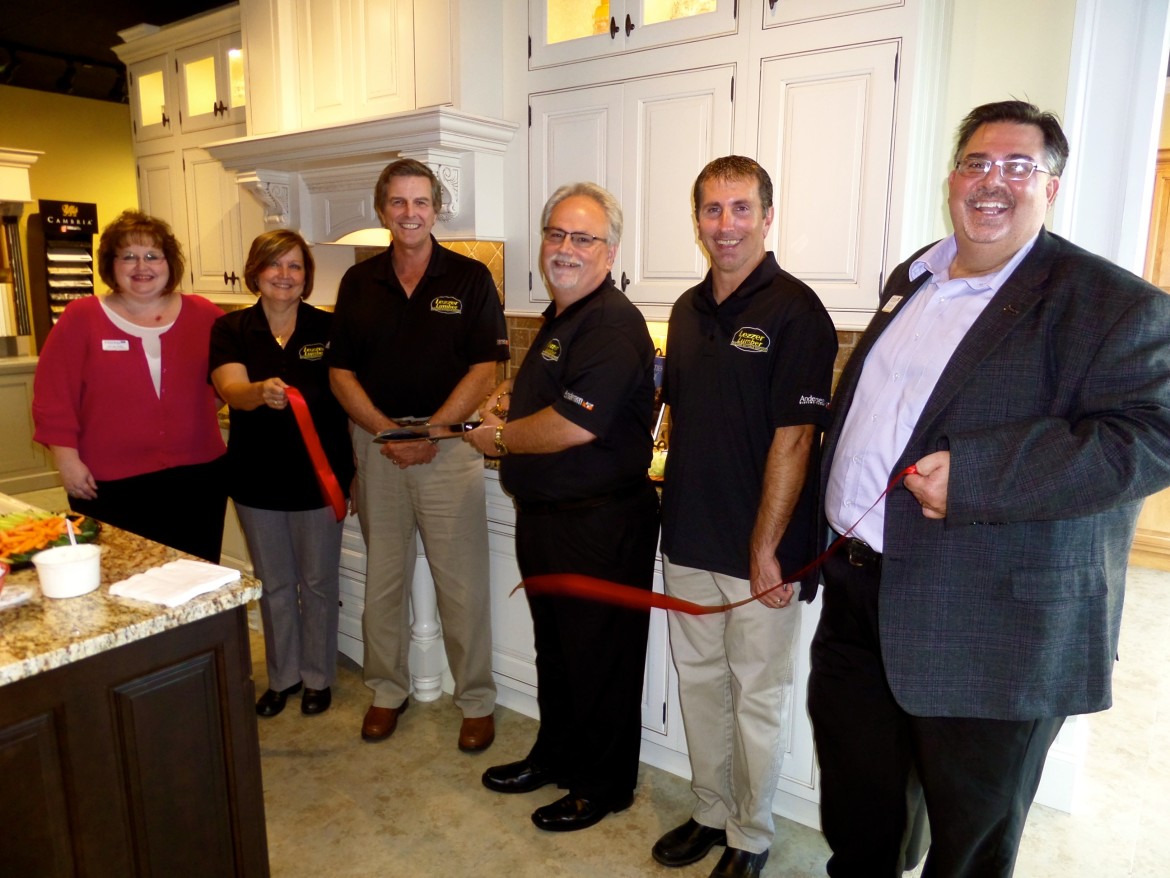 Lezzer Design Center (Windows ~ Doors ~ Kitchen & Bath), 625 North Derr Drive, Lewisburg, celebrated with the Central PA Chamber of Commerce Thursday evening, October 8, at its new location. This is Lezzer Lumber's first stand-alone design center, among several locations across the state. They have a lot of great design ideas on display and are ready to assist with your building/remodeling dreams.
For more information, give them a visit or call 570-523-0280, or visit www.lezzerlumber.com
Pictured from left, are: Tea Jay Aikey, Central PA Chamber Finance/Executive Assistant; Bev Connelly, Kitchen & Bath Design; Steve Eck, Window & Door Sales; Paul Connelly, Manager; Kenny Harer, Outside Sales; and Bruce Smith, Chamber PA Chamber President/CEO.