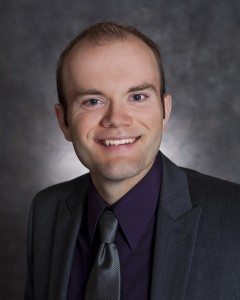 Jeff Shaffer, Communication Director
Jeff was hired by the Central PA Chamber in August 2012 and supports the organization's Public Relations and Business & Education efforts.
He works closely with area businesses and schools to provide programming that will help students decide on their career paths. This could occur during a small group discussion at Building Leaders for the Susquehanna Valley, job shadowing with a Chamber member, learning more about a field of study at the Career Fair or simply focusing on work ethic in and around the classroom.
There are numerous ways for Central PA Chamber members to work with Jeff on developing the future workforce and/or market their business or organization. There are opportunities to sit on the Business & Education Committee, volunteer throughout the year and sponsor fundraisers for the 501(c)3 arm of the Central PA Chamber.
If you have other needs to market your business, contact Jeff for story ideas, writing tips and media contacts.
Prior to joining the Chamber staff, Jeff was employed nearly five years as a Staff Writer for the Standard Journal newspaper in Milton. More recently, he spent more than two years as News Director for the radio stations of Max Media of Pennsylvania in Selinsgrove (B98.3, Y106.5 and ESPN 92.3). He is credited with winning two PAB (Pennsylvania Association of Broadcasters) Awards for radio programs and public service announcements.
He is a 2001 graduate of Line Mountain High School and a 2005 graduate of Lock Haven University, receiving a bachelor's degree in Mass Communications and Journalism.
Jeff's desire to reach young people extends beyond the Chamber. He is an active volunteer with Girls on the Run of the Greater Susquehanna Valley, currently serving students across Northumberland, Montour, Snyder and Union counties. He serves as Chairman of the Board of Directors.
Other regular community involvement includes sitting on the Board of Directors for the Northumberland County Schools Federal Credit Union, and playing in the bell choir along with his wife, Bethann, at Wesley UMC in Selinsgrove.
Jeff and Bethann live near Sunbury. They are big supporters of Penn State University and its football program…Go State! They also enjoy traveling in and outside of the country.