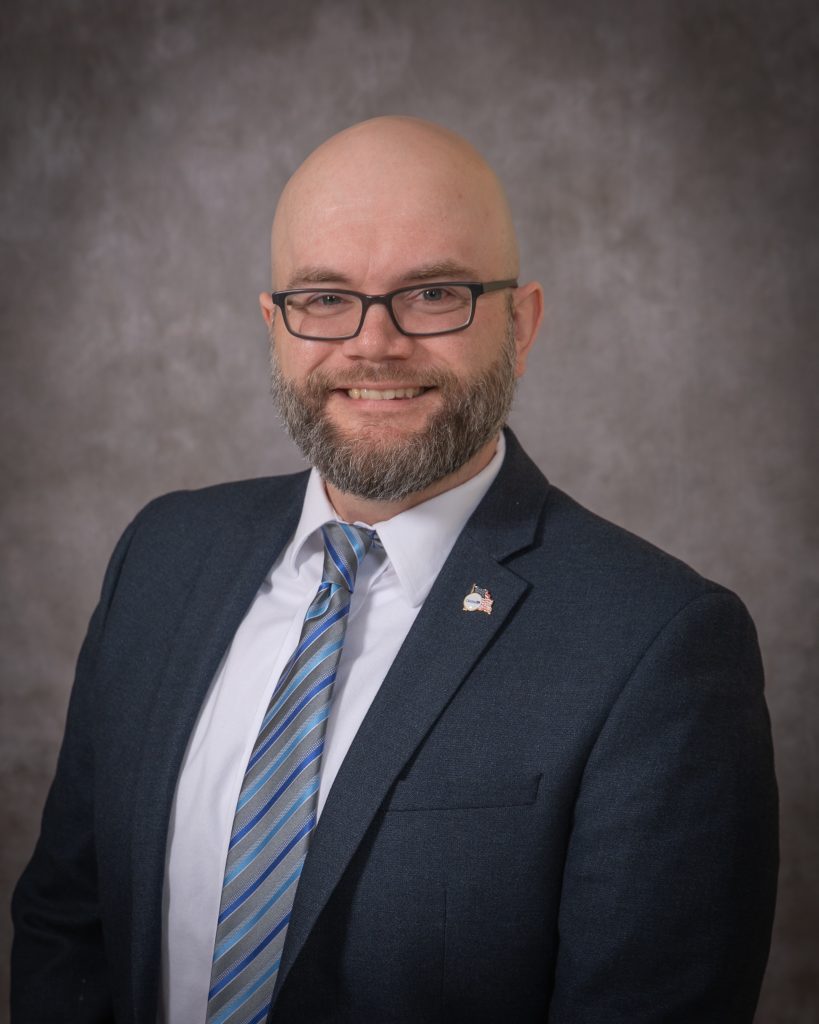 MILTON – Jeff Shaffer, who has served the Central PA Chamber of Commerce and its members for more than a decade, is closing this chapter of his career for a new challenge.
He accepted the position of Marketing Manager with Service 1st Federal Credit Union, a longtime member of the Central PA Chamber and one of its biggest supporters. His final day with the Chamber will be Wednesday, Nov. 22.
"Thinking of not having Jeff as a part of the team as we've come to know it is unfathomable, however, knowing he is pursuing an opportunity he is excited about makes his departure from the Central PA Chamber family a little easier," said Tea Jay Aikey, Central PA Chamber President & CEO. "Jeff has excelled at various roles during his tenure with the Central PA Chamber and Central PA Business & Education Association. It is with certainty that I can say he will be missed and will become a valued team member with his new employer.
"It is with great pleasure to see a colleague pursue a great opportunity, and I personally wish Jeff the very best professionally and personally."
Shaffer began his career at the Chamber more than 11 years ago, first serving as the Business & Education Coordinator and overseeing the many programs and fundraisers of the Central PA Business & Education Association (B&E), including Building Leaders for the Susquehanna Valley, career fairs, job shadowing, bingos, and the longstanding B&E Golf Tournament.
Due to his extensive experience in communications, including newspaper and radio, his title changed to Communication & Education Manager in less than two years. As the Chamber's communications, public relations and marketing efforts continued to flourish, Shaffer's title changed to Communication Director in 2017.
"I am extremely grateful for all of the opportunities the Central PA Chamber provided me," Shaffer said. "I was given autonomy to try new and exciting ways to grow the organization and support its members.
"In addition to the staff, board and committees, I'm also thankful to all members that supported our new initiatives and saw value in them."
Contributions included an overhaul of the Chamber's newsletter, which became a digital, full-color monthly magazine called "It's Your Business", video campaigns like "Why Us?", website improvements and social media growth, consistent branding, standardization of Chamber flyers and events, and the implementation of the "Seminar & Training Series" and the board leadership training program, "Raising the Board".
"I'll always look back fondly on the ways I've been able to contribute to the betterment of the Central PA Chamber and its members," he said. "Alongside Tea Jay, we watched the membership more than double during our tenure, with the support of numerous board directors, committee members and fellow staff.
"I believe the Chamber's team approach will allow for continued growth well into the future."
Ryan Workman, currently the Chamber's Business & Education Coordinator, will assume the role of interim Communication Director. He's been working closely with Shaffer to help ensure a smooth transition. Members should begin sending their news, events and advertising inquiries to rworkman@centralpachamber.com. See a variety of marketing opportunities at: www.centralpachamber.com/marketing.
In addition, Aikey and Jessica Beaver, Finance & Membership Director, will be supporting ongoing B&E programs. During the transition, there will be a review of staff roles and membership needs to ensure steady growth well into the future.
"I assure you that the internal team is working diligently to continue to provide the same service members have come to know and appreciate," Aikey added. "There undoubtedly will be a transitional period over the next few months.
"I am confident that not only will Jeff succeed in his change but so will the Central PA Chamber."
Shaffer added he may be assuming a new role, but he looks forward to connecting with Chamber members in a whole new way.
"I deeply value every relationship I've made over the years, and I can't wait to see what the future holds," he said.