*Note: If videos don't automatically play, please, click the play button in the lower left corner of the box.
Click here for the printable .pdf version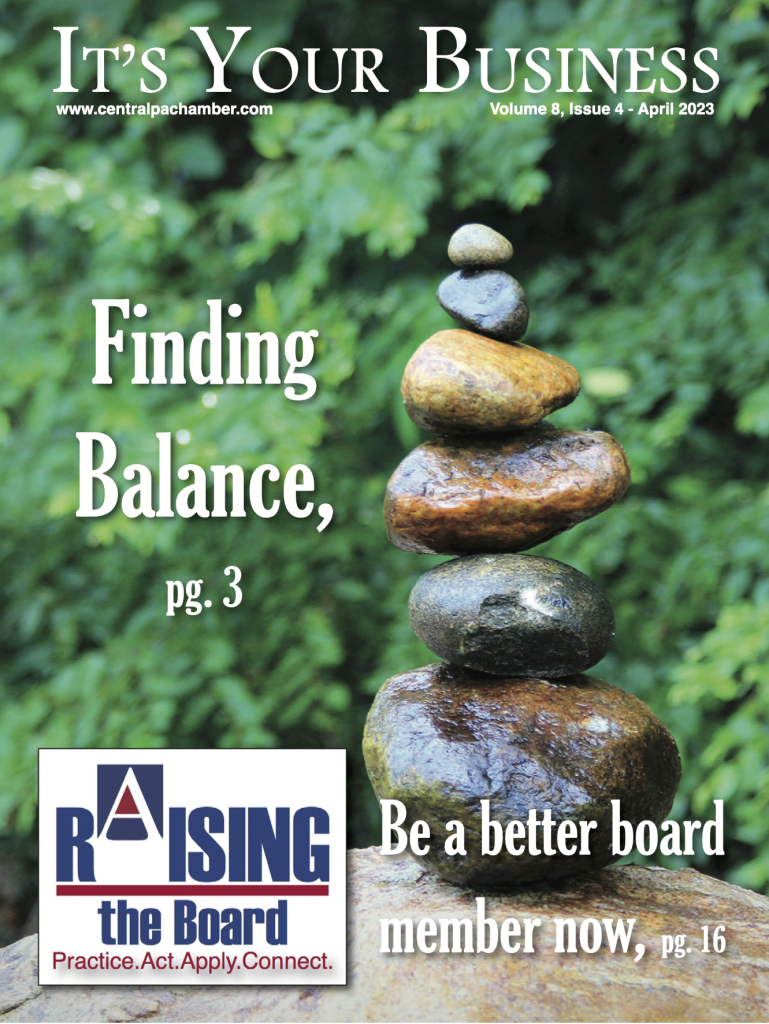 This month: Finding Balance; Be a better board member now; A month of prizes; Welch appointed to Chamber board; UPG expands to Schuylkill County; Digital marketers partner with media pro; Who are we anyway?; Jeff Shaffer can rap?!; ribbon cuttings; New Members, Member Spotlights, events, columns and so much more!