March 12, 2019




8:30 am - 10:30 am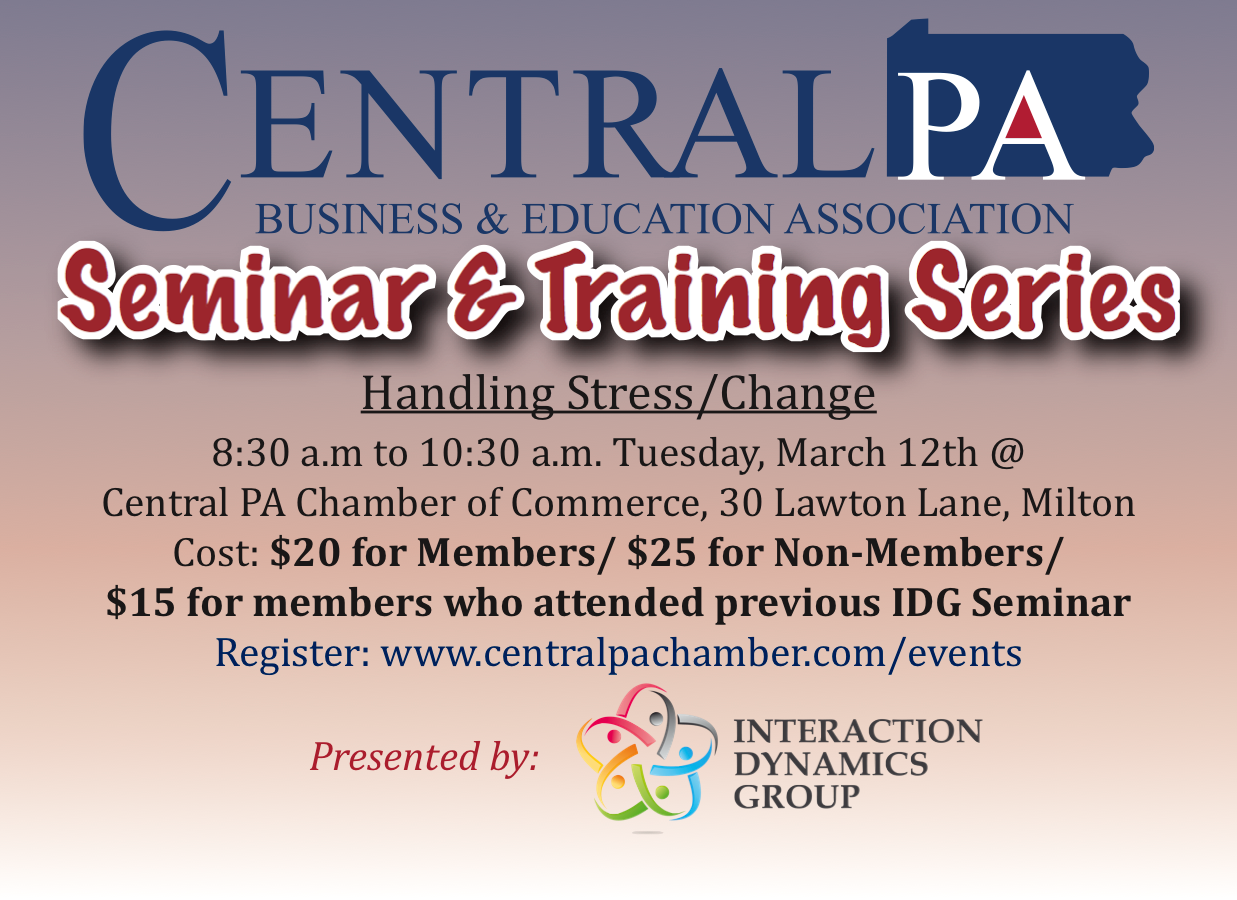 Handling Stress & Change
How to Build Resiliency to Face Difficulties and Challenges
Change often seems like the only thing that remains constant in our lives.  Even the best plans and most positive direction can run into difficulty and challenge.  In this session, we will explore ways to keep stress in check and adapt to change so you can thrive in an ever changing environment.  In this session you will:
Benchmark ideas for building and maintaining resilience
Determine how to overcome feelings of loss and face change as a winner
Identify keys to switching yourself in a new direction during times of change
The result: A renewed confidence in facing stress and change.
Venue Phone: 570- 742-7341
Address:
30 Lawton Lane
,
Milton
,
Pennsylvania
,
17847
Description:

The Central PA Chamber of Commerce's office.