November 11, 2021




10:00 am - 12:00 pm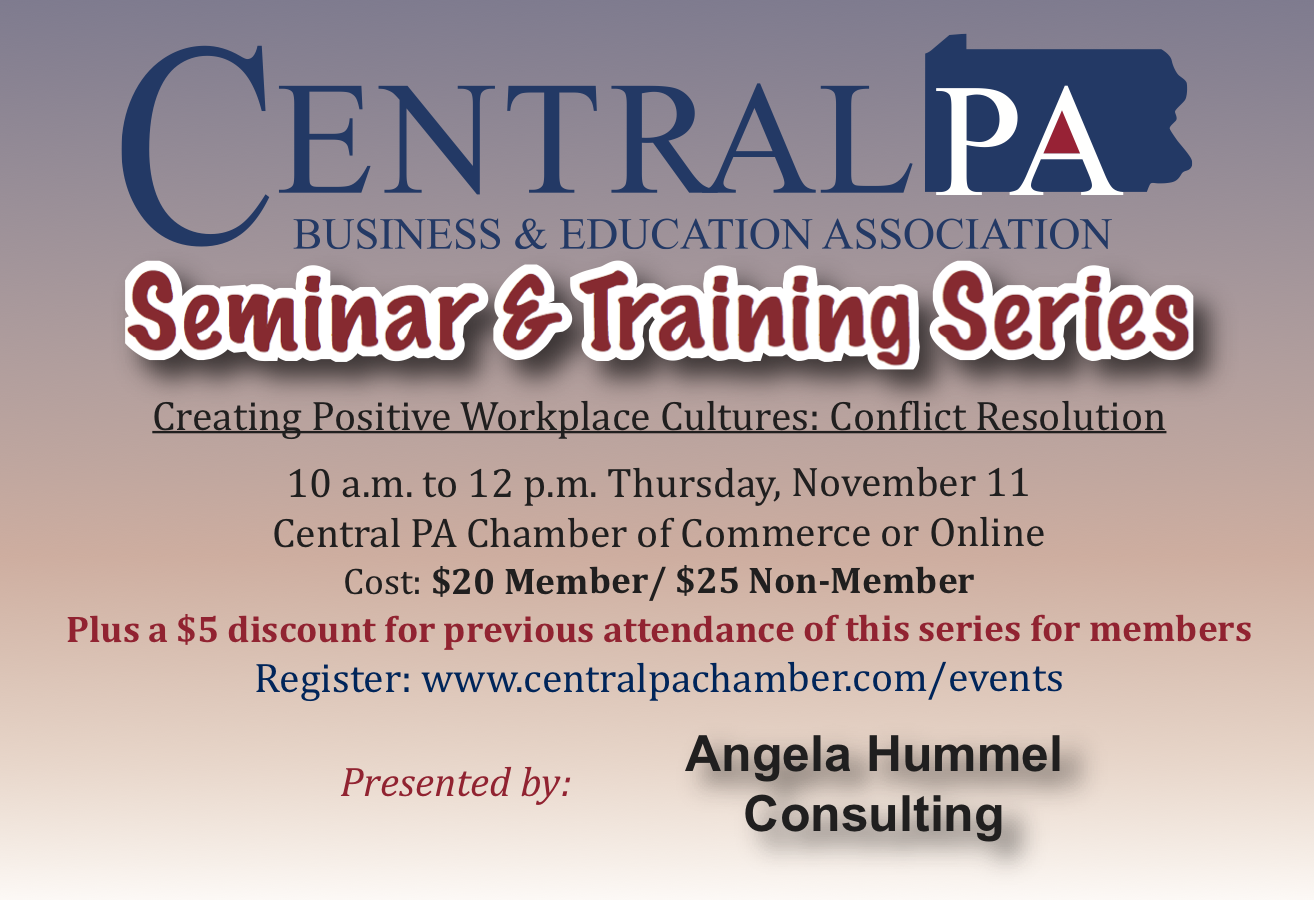 Creating Positive Workplace Cultures
Are you a team leader or manager who wants to create more positive workplace cultures? Join us for a learning series designed to do just that!  You'll learn the skills needed to get employees off to a great start, build great teams, handle conflict, and keep employees engaged, whether your employees are on-site, remote or a combination of both. As we recover from the pandemic and rebuild our organizations, this series will help you create cultures where employees want to come to work and stay.
Conflict Resolution (How to Hold Difficult Conversations)
Nov 11 @ 10 am-12 pm
Conflict can be an obstacle to organizational success and personal job satisfaction. When two or more people work together, conflict is almost inevitable. Although you may not eliminate conflict entirely, you can take control of it—that is, create a positive working environment in which conflict is dealt with maturely and collaboratively.
Venue Phone: 570- 742-7341
Address:
30 Lawton Lane
,
Milton
,
Pennsylvania
,
17847
Description:

The Central PA Chamber of Commerce's office.