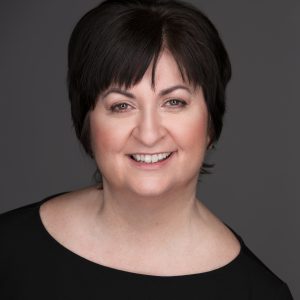 LEWISBURG– The Central PA Chamber of Commerce has announced its featured speaker for its Annual Meeting on Thursday, Feb. 27.
Diane Weller, Founder & Principal of Diane Weller Coaching, will deliver the keynote address titled "That's Why We Celebrate".
Weller's business includes coaching and boutique writing services. Her approach is focused sharply on individuality, strengths, and performance to produce life-changing results for the client and cause beneficial impact on their families and workplaces.
As a contributing writer for Pink Ribbon Stories: A Celebration of Life (Miller), Weller discovered her innate power to listen, establish trust, and draw out the private thoughts of breast cancer survivors and care givers about the difficult experiences they endured. This inspired her career transition into coaching and writing.
Prior to launching her practice, she worked over 30 years in the areas of technology and people development for both profit and not-for-profit organizations.
The Annual Meeting is from 11:30 a.m. to 1:30 p.m. Thursday, Feb. 27 at the Silver Moon Banquet Hall, Lewisburg. Once again this year, it will be a buffet-style meal featuring several food stations by Feast of Flavor Catering. The Meal/Venue Sponsor is Service 1st Federal Credit Union.
Register for the Annual Meeting now at www.centralpachamber.com/events. The event is open to the public.
The Central PA Chamber is celebrating its 115th Anniversary, with its official birthday on May 19. There will be a commemorative keepsake for everyone who attends.
In addition, four Central PA Chamber members will be recognized for the positive impact they have made on the Central PA Chamber and community.
Who receives the award each year is a well-guarded secret, so you better make sure that you are registered for the Annual Meeting, just in case you've been tapped for this year!
As one can imagine, numerous members are making tremendous impacts. It's never easy for the Chamber staff as they make nominations individually and then narrow down the list to a final four recipients. Both individuals and entire businesses/organizations have been recognized in the past. This is the seventh year the Central PA Chamber will be presenting the award.