Big Bam Boo Tea Room
Big Bam Boo Tea Room, at 8 N. 5th St., Sunbury, is offering "buy one, get one free" on anything in the store! Hours are 12 to 9 p.m.
Landis Originals
Are you ready for Mother's Day? Get something special for that amazing mom who's done so much. Order your custom engraved cake pan today! Choose from teal, black, red, navy or copper. Only $29.99 with personalization. Call 570-847-4025 or e-mail alandis@landisoriginals.com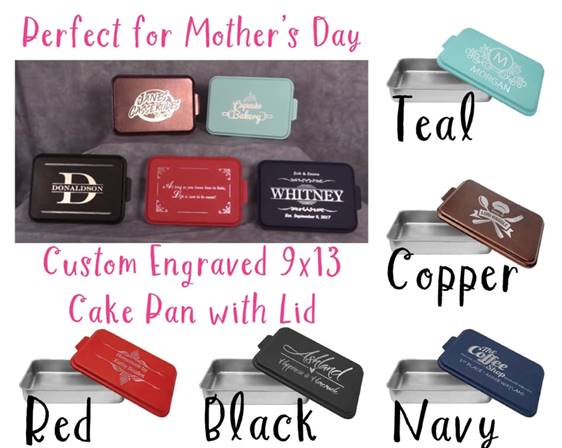 Watson Inn
Open 11 a.m. to 3 p.m. Sunday, May 9 (Dine-In, Carry Out, Curbside Delivery) ~ call 570-538-1832 for reservations.