February 9, 2024




7:30 am - 9:00 am
Note: This Breakfast Briefing is being held at the Milton Area High School. There is no cost to attend, but registration is still required.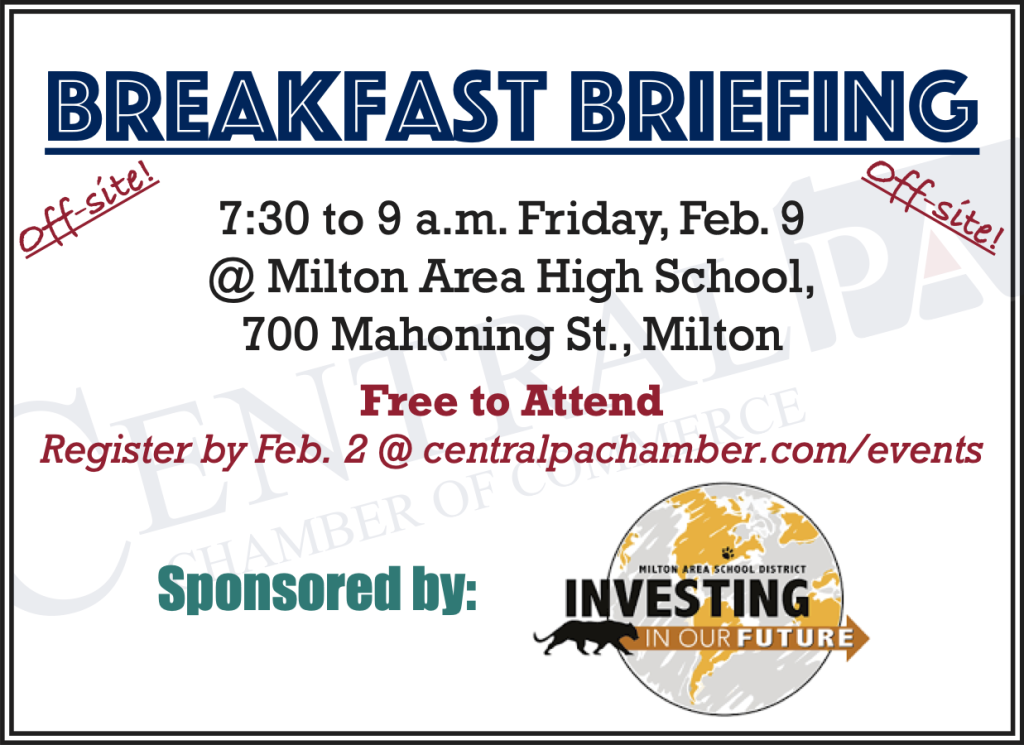 The Central PA Chamber offers a morning networking breakfast for Chamber members, their employees and for prospective members. And, in this instance, off-site! Refresh your knowledge of Chamber activities and benefits and/or come and meet fellow members. Attendees have the opportunity to give a 28-second elevator speech about their business/organization. The breakfasts are held from 7:30 to 9 a.m. at the Chamber office and are free to attend for Central PA Chamber members. Each Breakfast Briefing begins with breakfast at 7:30 followed by a presentation at 8. The program ends promptly at 9. Seating is limited & registration is required.
Helpful tip:
If you are registering more than one person for this event, consider sitting at different tables for optimal networking!