December 16, 2020




9:00 am - 11:00 am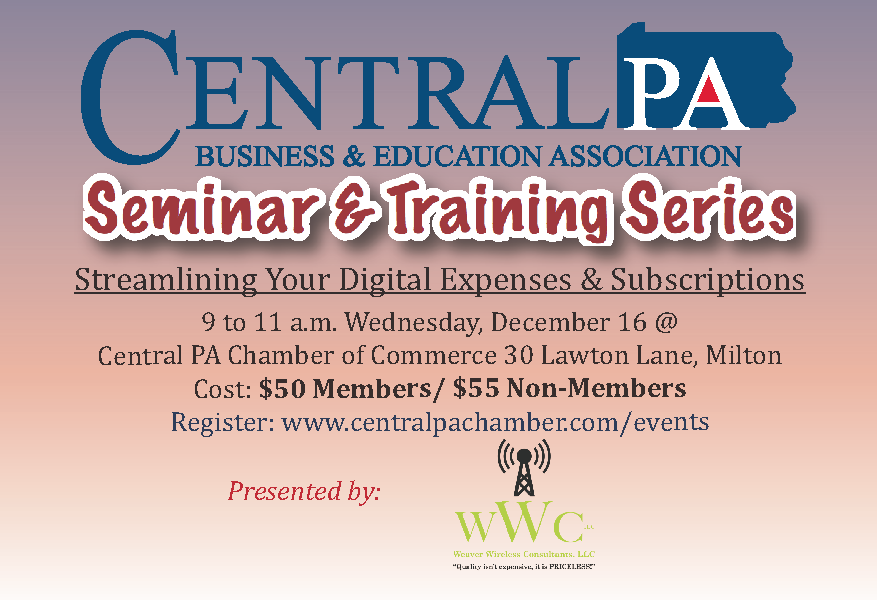 We will begin with gathering all of the individual's bills

Cellphone
Cable
Internet
3rd Party/Streaming

Once bills are in hand, we will follow with questions to learn more on the individual's needs.

What's important to you on your tv that you don't want to lose?
What's an important feature on your phone that you don't want to change?
What channels do you commonly watch?
Why did you choose your phone carrier?
What features are important to you on your phone?
Do you watch sports?
How many TVs do you have in your home?
Do you know how to stream, or do you use any streaming services?

Now that we know the individual's needs, we can break down each bill to eliminate what's not needed.
We then will start looking into the options available in the area then compare prices.
Venue Phone: 570- 742-7341
Address:
30 Lawton Lane
,
Milton
,
Pennsylvania
,
17847
Description:

The Central PA Chamber of Commerce's office.