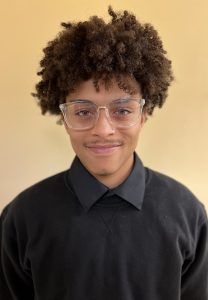 Antonio Pearson, Intern
Antonio is taking part in a spring/summer internship at the Central PA Chamber of Commerce to learn about a variety of career fields with a special interest in marketing and graphic design.
He is a 2020 Milton Area High School graduate and is currently enrolled in the CSIU's Yes to the Future program. In high school, Antonio played basketball, football and participated in track & field. In his free time, he watches TV, plays video games and spends quality time with family.
Antonio is interested in more than one career, which is why he became a CMA (Certified Medical Assistant) and is currently working his way up to become successful in other career paths. Antonio's mother is also in the medical field and is his role model. He looks highly up to her hard work ethic and strength as a hard-working woman.
As Antonio progresses, he plans to create a business with the work experience he's learned while at the Central PA Chamber of commerce. He appreciates the opportunity to grow and learn.